7 Night Skin Care Tips for A Better and Moisturized Skin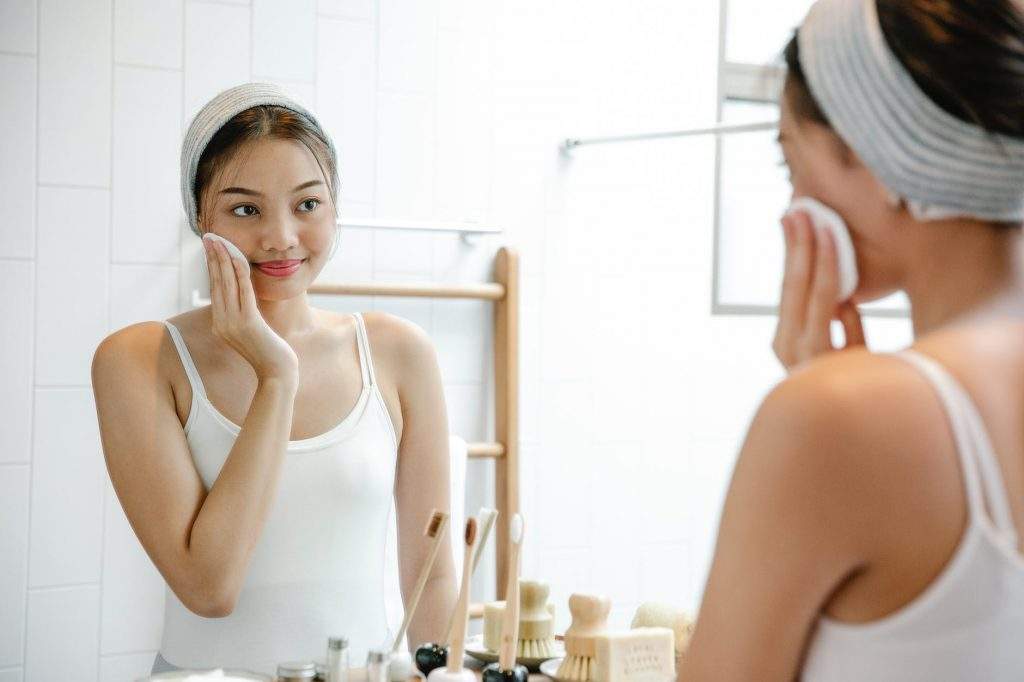 Hey, do you know a night skincare routine is a must? Many people feel lazy or are tired at night, due to which they skip caring for their skin. Now, if you are here, that means you are not among them. So, given below is the step by step night skincare routine that needs to be followed.
Apart from that, you can also read the beauty tips for face that will make you naturally beautiful and attractive. 
Why is it essential to have a Night Skincare Routine?
The nighttime skincare routine is not taken seriously by many people. But having a proper way will give you youthful skin. So check out the importance of having a night skincare routine.
Less Sebum Production
During the night, the sebum production is comparatively less than that in the daytime. So, having a nighttime routine protects your skin from becoming dry.
Better Recovery
When we sleep, our body and mind go into recovery mode. It is valid for our skin also. In the night, our skin repairs itself from the damages caused by pollution, dust, etc. Now, if you follow a night skincare routine, then it results in better recovery.
More Absorption
In the daytime, our skin cannot absorb the ingredients properly due to the sun rays. To be more precise, the skincare products we apply in the morning might not get absorbed properly. However, there are no damaging sun rays in the nighttime, so more absorption of the skincare ingredients.
Acidic Skin
Our skin becomes more acidic during the nighttime due to the pH level, leading to dry skin. Therefore, it is vital to make your skin moisturized and hydrated before sleeping. It is even more critical for people who are already having dry skin.
Nighttime Skincare Routine Steps
1. Removing Makeup
Makeup removal should be the first step in your night skincare routine, with no changes. face wash and water are not enough, so don't rely on them fully. It would help if you had a makeup remover for this purpose. For a natural or homemade alternative, you can use olive oil and a cotton pad.
2. Cleanse 
Makeup removal should be followed by cleansing. Apart from makeup, so many pollutants and dirt have been stuck on our faces. Now for cleansing, you'll have many options available for every kind of skin. However, choose wisely and accordingly. When it comes to washing the face, your hands should move in the circular direction. Also, don't use hot water; lukewarm is better.
3. Toner
After cleansing, apply toner on your face and neck. Many people don't follow this night face routine, but there are many reasons or benefits for this. Firstly, it closes the pores after cleansing so that the dirt cannot stick on our face; it also helps get our face oily. Secondly, it hydrates our skin as the natural oil is removed during cleansing. This is an essential step in the night skincare routine for oily skin.
4. Serum
Next in the night skincare routine is applying serum. These are very helpful for people having acne-prone skin. If you also have acne, then you can go for anti-acne serums. For hydrating purposes, a hydrating serum is more preferred.
Read more: Treatments for Acne
5. Eye Cream
This night skincare routine step should not be missed if you want a better facial appearance. The skin under your eyes is more prone to wrinkles and dark spots. Also, eyes are exposed a lot to screen, and also sometimes we lack sleep. This will all result in puffy eyes, which no one wants. Therefore, choose a specific eye care cream and apply it daily.
6. Moisturize
Moisturizing is an important step for better repair during the night. Unfortunately, many people apply moisturizers but in a hurry, and many areas are left behind. So make sure you use it properly. Also, maintain a gap between moisturizing and sleeping. Finally, choose a moisturizer based on your skin type.
7. Lip Care
The last step in this night skincare routine for the face is to apply lip balm. No one wants their lips to look dry and dull. For washing your lips, use the backside of your toothbrush. Then, use the lip balm to keep them moisturized.
When should I do the Night Skincare Routine?
Don't be amazed by this question; you have to do it at night only unless you're a night owl. The purpose of this question is whether you've to do it just before sleeping, or 30 minutes earlier or 1 hour earlier.
Firstly, these night skincare routine steps should not be done all at the same time. After arriving home, your 1st step should be makeup removal and cleansing your face. Also, apply tones at this time only. Afterwards, follow the rest of the steps giving some time gap so that your skin can absorb the nutrients properly.
Lastly, apply moisturizer 10-15 minutes before you go to sleep. This is done so that your moisturizer can be absorbed properly. Also, it does not stick to the pillows and the bedsheet. At this time only, you can use lip balm.
Conclusion
We hope you are clear and excited about the night skincare routine. Follow these steps consistently, and you'll get the better skin that you want. Also, it will help you in fighting acne or if you have oily or dry skin.