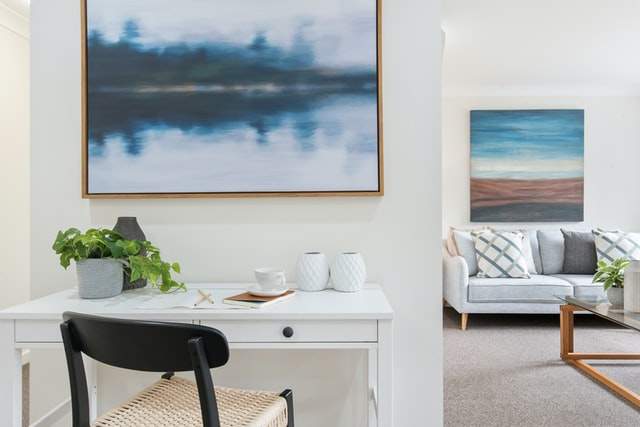 Real estate and home rentals are some of the most lucrative projects you can start with. These are good if you want to attain considerable earnings. However, when you dive into this business, you should know that there are some crucial details to take care of. These will help you to rent the property fast, and to pays you off at the maximum. Here is the ultimate checklist for home renovations. This list will help your return on investment come in a record time. 
Effective Interior Design Sells Fast 
Do you want to rent your property for the highest possible price? Do you want to have a high demand for it? Then incorporating effective and modern interior design ideas will be a must-do. It is very likely that your property will be listed on many websites and catalogues. It's of tremendous importance to get professional photos too. These will conjure up the whole atmosphere of the space. It will make the potential tenants schedule the home tour. Here are the details you should definitely take care of when preparing the property for new tenants. 
1. Choose the Right Colors for Space 
The choice of colors will depend on the apartment architectural structure, square footage, position, and exposure to the light. Bright, pastel and earthy-tone colors are always the safest solutions. It is because they are neutral and easy to incorporate into any space. However, one of the best ways to make the room different is to put vibrant colors. These may be lemon yellow, deep blue, turquoise, or pink. These give the character space and make it alluring.
If you go for this braver option, then make sure to limit the painting only to one wall. This will become the room's focal point. And also, explore the latest color trends for interior design so your space could look fresh, modern, and cozy. 
2. Kitchen Sells the Realty, Make Sure to Give it a Face-Lift.
Believe it or not, remodeling the kitchen area requires only a couple of hundred dollars to make it attractive. If all the cupboards are in good condition, then simple furniture painting and choosing a different color scheme will be more than enough to remake your kitchen area. The only thing that could cost you extra when doing those renovations are countertops that are very prone to impairment, so make sure to substitute them with new ones. It will definitely make a good impression on potential tenants.
3. Get Creative With Storage Spaces 
Shelves, different types of organizers, anything the tenants need to store or display their belongs will be of tremendous help to incorporate into the living area. The best thing when it comes to those storage areas is you can be very creative when you design them, so let your imagination do the work!
4. Bathroom Simply Has to Be in a Perfect Condition
When it comes to more complicated parts of home renovations, the bathroom is definitely taking first place on this list. Ensure to inspect it is moldy-free, whether it needs something to be changed or if there is anything you can upgrade, even if it is the smallest change. Small details like new shower heads or decorative mirrors can definitely make space look more attractive, so here is another thing you can do to make the bathroom look perfect.
5. Don't Forget to Arrange the Balcony Too. 
No matter how small or big the balcony is, if you want to rent the property quickly, make sure to arrange the patio too. Ensure that the tiles are clean and whole, but the balcony set, consider putting some lanterns and upgrade the entire area by placing colorful flowers. Exploring Pinterest ideas on how to arrange the balcony will always be helpful and inspiring, so make sure to do it before you start with upgrades and envision the whole style of it. 
6. Other Small But Effective Details 
Other small details that could improve the overall impression of the area you try to rent are so inexpensive and easy to replace. The things like outlet switch plates, curtains, coffee tables, small decorative pieces like candlesticks, vases with flowers, or even some small potted plants are only some of the decorations that could help the potential tenant to envision its life there and see the potential of the space. So, when you're about to rent your apartment, make sure not to miss these details too.
Ready for Some Home Renovation?
Now when you know all the critical points that could affect the potential tenant's decision on whether to rent or not your property, we are sure you'll start to plan a home renovation and adapt it to the latest trends. Of course, when you do it, just make sure to stay within your budget and keep the costs under control, giving precedence to renovations of fundamental things for the property well maintained.