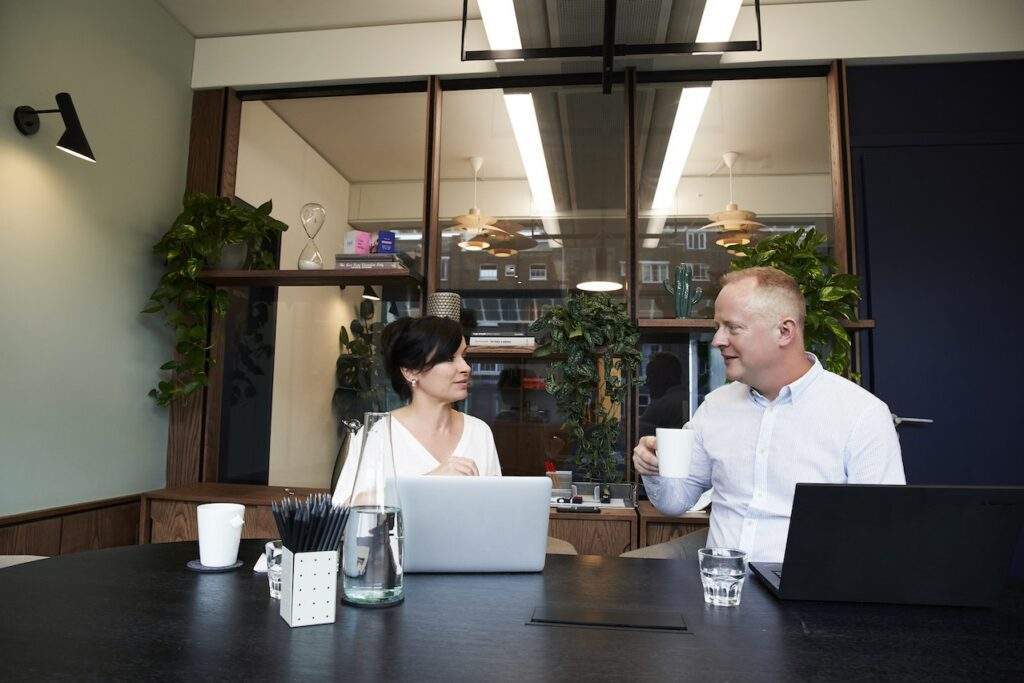 Have you recently started a new business? Well, whatever, the reason is, you need to start spreading the word about your business. It is to bring the cash flow in the business. Read the following post to learn 4 signs. These indicate it is time to hire a creative agency for your business.
Running a business is not an easy nut to crack. Especially when it is completely new and you have just entered the corporate as an employer. Plenty of churning takes place in a start-up during the initial stage. All these tasks can burden you down. For any new business to grow, marketing is the first and foremost step that needs to be taken. Reaching a large audience and telling your story that appeals to them can be a very tricky job.
The most difficult part is that as the owner, your plate will always be full of a variety of tasks and responsibilities. You might be excellent in one area. There will be areas where you will require professional help. Marketing is one crucial segment of the business that cannot be certainly ignored. Hence, the best thing that can be done here is to hire a creative agency. It that can provide you with all your marketing needs all under one roof.
Why you should hire a creative agency?
You might think of going with the marketing of your own and with the help of other working staff. However, this will not give you the desire that you are expecting. This will surely slow your business down. It's better that you let the professional do the job. He can help you reap maximum benefits through structured and well-executed marketing strategies.
The main questions arise here how to understand that your business desperately needs a pro help in marketing. For this, we have mentioned 4 major signs. These indicate that it's time your business requires the help of a professional marketing agency. So, let us get started.
You are lagging behind As a new business, there will be n number of things that need to be taken care of from time to time. This can in turn get hectic and will also affect efficiency. It is not mandatory that a person skilled in developing products will also be skilled in marketing.
Also, you will have various administrative tasks as the owner of the company so giving time to other things might not seem possible. Hence, it is advisable that you contact a reputed creative agency that has prior marketing experience and can help you out.
1. Time is money
Even though you are managing to pull off with extra effort and dedication, it will still consume more time for you than a marketing professional. In the world of business, time is of the essence and every second lost means millions lost. The time that you are putting in all these can be devoted somewhere else that any business owner could utilize. So, if it is taking a lot of time in executing marketing strategies and after then, the results are not satisfactory, then let the professional handle the job.
2. You can sense a lack of consistency
Marketing is a crucial element of a business that helps any brand grow provided that it is well-designed and is incorporated without any irregularity. You need to analyze the marketing campaign and constantly monitor the growth which is quite difficult for any business. The best part of going with any of the creative agencies is they will help you make adjustments as per the market situations and improve the efficiency of advertising efforts.
3. Fewer visitors than expected
Today, with the ongoing pandemic situation most of the companies have gone online for business and marketing. If you are also gone online with your business but not able to perform well, then this indicates that there is some problem in your marketing campaign. Having a website where you are getting few visitors might not help the business. The decline in visitors is a sign that it's time to contact a digital agency.
4. Sales are going down
Seeing the graph of sales going down can be disheartening for any business owner but it also reflects incomplete or ineffective marketing.
If the demand in the market is good for your product or service, but sales are not improving, then hiring an agency team would be best. You will get help from professionals who will evaluate your marketing strategy and work on it to make it more effective.
These were the major signs ringing why you should contact a digital agency for all your business advertisement and marketing plans. The best part is that these services come in affordable packages, so all you need to do is find the right agency.