How to Develop an App Like Uber: Features & Cost
Uber has bought a huge revolution in the transportation industry all over the world. Their business model made life easy for individuals to travel from one location to another with just a few clicks on a mobile app. A passenger can easily book a ride just by enter their destination location and tap on a book ride.
Uber made life easy for everyone. A myriad number of people can book an Uber cab each day for their daily commute.
Uber-like app development is a brilliant move not only for entrepreneurs but also for transportation companies. The ride-sharing app market has never been as popular as it has been in recent years. Now it's the perfect time to skyrocket your taxi business online by developing your Uber clone app.
If you want your taxi business successful online, there is nothing better than building up an on-demand taxi booking app solution. This kind of on-demand solutions are now considered the future of the transportation industry.
World-famous companies will always be a good example for those taking the first steps to success. Hence, if you want to develop an app like Uber, it is vital to comprehend the company's way to deal with technology and business processes. Continue reading to know the top features, cost and how does Uber works.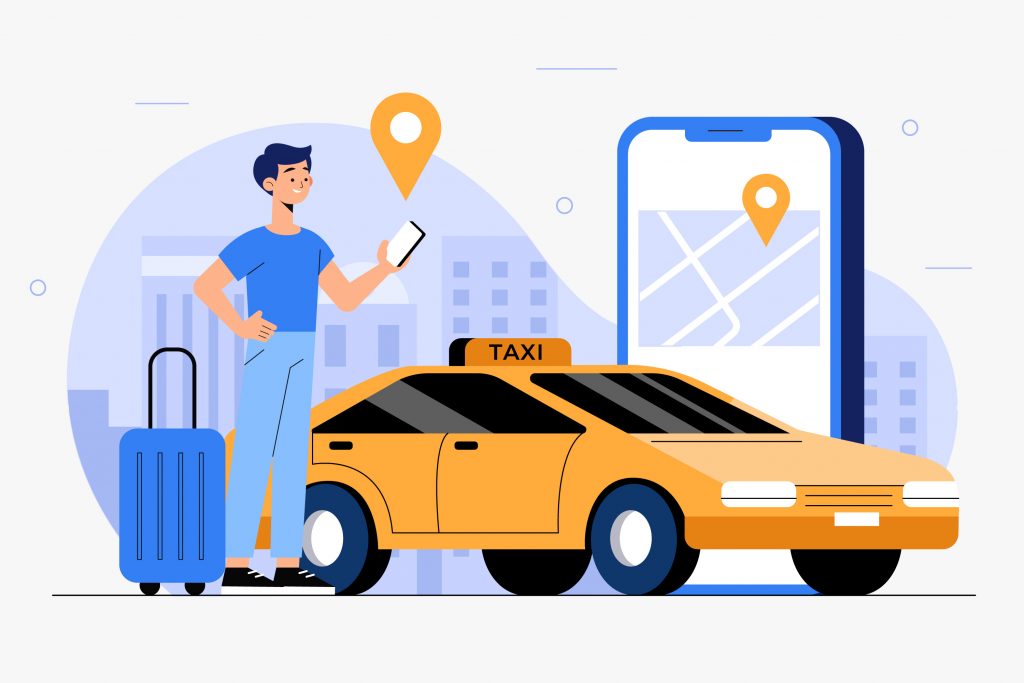 There are 3 panels in the Uber clone app that works simultaneously to make operations smoother.
User Panel
This is the main app that will be available on both Android and iOS platforms. Customers can easily register themselves via email id, phone number or directly login with social media accounts such as Twitter, Facebook, etc. After successful login, users can book a ride request easily.
Driver Panel
The driver app is also available on both platforms, Android and iOS. Drivers can get registered by submitting their documents digitally. On successful approval from the admin, drivers get registered under the custom Uber clone app. Whenever a ride request is placed by customers, it will notify the nearby drivers by push notification feature.
Admin Panel
To manage customers and drivers, daily business reports, performance, you need to have a powerful admin panel. A powerful admin dashboard ensures smooth business operation and proficient management.
Key Features for Customer App:
Social media login
Real-time ride booking
Ride scheduling
Ride cancellation
Live-tracking
Multiple payment options
SOS button
Ride history
Review and ratings
In-app chat support
Key Features for Driver App:
Driver registration
Accept/reject ride requests
Geo-navigation
Ride history
Earnings analytics
On-duty/off-duty modes
In-app messaging
Rate passengers
Admin Panel Features:
User management
Driver management
Route management
Vehicle management
Bookings management
Location tracking
Ride management
Payments management
Earnings management
Fare management
How does Uber works?
The passenger has two alternatives. First, to request the cab instantly, second, he/she can schedule the ride for themselves or for others via the application.
Driver can accept or reject the ride requests, in case he rejects the request – the customer's request will be automatically sent to the next nearest driver.
Once a driver accepts the passenger ride request – the connection between both of them shows up. The taxi booking app shows the driver's information to the passenger. Also, the driver can see the passenger information.
Customers can pay via multiple payment options such as credit/cards, in-app wallets, Cash, etc.
The customer gets the notification and furthermore the estimated time to arrive (ETA) of the driver.
How Much Does it Cost to Develop a Taxi App like Uber?
When you planning to develop an app like Uber, you create 3 different applications: customer app, driver app & Admin panel.
Creating an Uber-like app relies upon a number of aspects. Such as-
The selection of the platform (Android and iOS). You will have to pick between hybrid or native app development.
Stunning UI/UX design
The Backend development
Web development
Project management
Adding the Security Features
QA & maintenance
Your budget estimate is also very pivotal. If you would like to develop a taxi booking app, then it will cost you around $7,000 USD to $20,000 USD or more than than.
Lastly, it can be said that the cost changes as per your project requirements or the taxi app development company you hire for getting your job done.