7 Features Before Choosing The Graphic Pen Tablet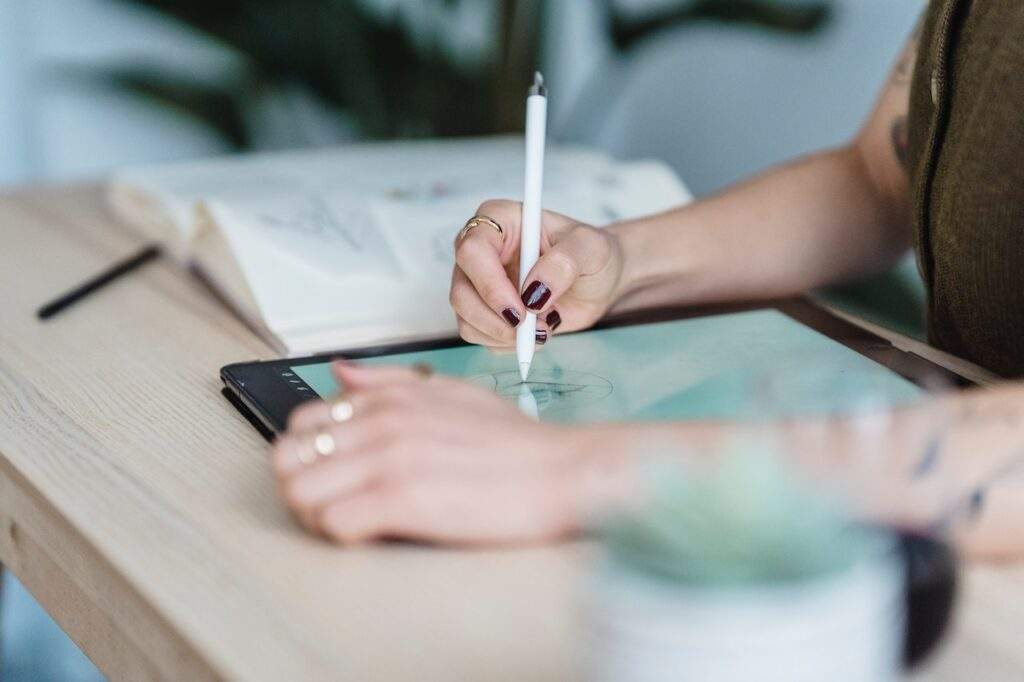 Do you still use the mouse to draw the lines and illustrations?
Why don't you shift to a graphic pen tablet?
Wacom, Huion, Apple are ruling the market of graphic tablets. These tablets will give relief to your hand and also improve your designing skills in a faster way.
All the people out there working in the field of graphics, animation, photography, photo editing, multimedia editing, web designing, social media, set designing, are using the graphic pen tablets. Some people purchase these tablets for hobby purposes and people used commercial purposes.
Graphic tablets are so much popular among graphic designers and non-graphic designers. As smartphones are touch-sensitive so the tablets. To do sharp drawing moves we use a stylus that is a lightweight gadget. Whatever we draw on the tablet, it will display on-screen of the PC. During the learning process, you will go different ups and down but soon you will be able to make it flawless.
Features to consider before buying a graphic pen tablet
If you have never used any tablets and have confusion about the feature, technology, stylus, size, display, etc this guide will help you. So, you can close a reliable deal effortlessly without any mistakes.
1. Confuse of tablet size:
Graphic tablets are available in the size of 4×5 to 18×12. Although, you can find bigger than this. Compact size tablets are preferred for personal and professional use. Medium and large size tablets are purchased by graphic designers, artists, and digital creators. The size of the tablet or any other device is measured by dimensions. The same rule is applied to measure the drawing area. As the size increases so does its price.
Features:
The features depend on your requirements and purpose. Different brands offer different types of features of the design. Are you looking for a tablet that is compatible with all the designing tools and devices? Generally, the tablets are designed with the stylus shortcut buttons and features, customizable keys on tablets, nifty touch ring, etc.
2. Express keys
Depending on the model, size, and technology, graphic tablets offer multiple shortcut features. Most compact graphic tablets offer at least 4 shortcut keys to adjust rotations, gestures, brush strokes, and other functions.
3. Touch ring
Many tablets offer nifty touch ring accessibility. Using this, you get control over the art. You can zoom in/ out, increase or decrease the size, navigate to menu options, and change the view. It eases the designing process.
4. Pressure Level:
The pressure sensitivity level ranges from 300 to 3000. The thickness of the line and brush strokes depends on the pressure sensitivity level. When you apply the pressure on the stylus, the lines, brush strokes, pencil or chalk will draw thick designs and art. You can control the stroke's density level, color blend, exposure, clarity, tilt, direction, rotation angle, etc.
5. Stylus features
The nib, eraser, side switch button, etc. are available in all the basic level graphic pen tablets. The graphic tablet manufacturer brand offers different types of nib. Hard felt, flex nib, stroke nibs, are popular and fulfill different designing purposes and needs. You can draw fine arts and illustrations flawlessly and quickly.
6. Eraser option
We use pen and pencil to draw and illustrate designs. To remove the graphic lines and strokes we need an eraser, it is available on the stylus's backside.
7. Side-switch
Double-click and right clicks are the default function that is designed with the stylus. Although, you can reset these buttons according to your comfort level.
While you are buying a tablet you should check these features if they are working efficiently or not. Now, estimate the budget that you can afford if you need more advanced features, maximum pressure sensitivity level, amazing display quality, look, and comfort on the stylus. More budget will allow you to access modern technology based on your needs.
Conclusion
Whether you are professional in any graphic designing skills, (logo, web design, multimedia professional, set designer, automobile designer, graphic designer, etc.) or not you need to think and do innovative and advanced. You need to confirm the above functionalities suit your requirements and start shopping for a graphic pen tablet. Wacom and Huion pen tablet manufacturers have launched the latest series, go and check on the online place.