Find Top 6 Reasons to Choose Laravel for Your Business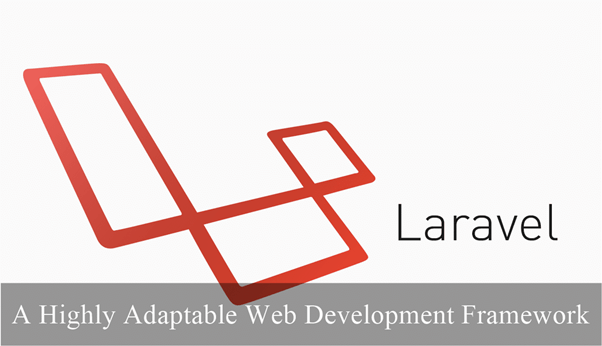 Laravel is one of the most famous and highly adaptable programming framework. It is being widely used by software developers for web development. Laravel comes with evocative graphics, clear code syntax and easy to use tools that lets you create dynamic websites within your budget constraints.
Laravel provides a highly engaging platform to web developers and because it provides refine syntax. It saves a lot of effort in completing unusual tasks such as caching, authentication, routing, etc. The framework is made in a way that facilitates the developers, and also let them create powerful and sustainable websites.
What differentiates Laravel from other programming frameworks, is its scalability and highly adaptable nature that favors every type of development projects. Many software development companies offer Laravel development services cheaply and in this article, you'll find out 6 reasons why you should choose Laravel development for your business.
6 Reasons to Choose Laravel for Your Business:
1. Built-in Security
Laravel comes with exceptional security features that are built-in and ensure the security and stability of your project. Laravel takes a few steps to authenticate and verify before implementation which makes it a highly secured framework as compared to any other.
2. Highly Customizable
Laravel includes some amazing customization features such as customization tools that help in creating a product that suits your needs and business goals. Also, with great customization, software developers can reuse a previously written tool for another project by making slight changes to it. Hence, technology creates a tool that is highly responsive and scalable.
3. Complete MVC Support
The only framework that implements the model, view, and controller pattern is Laravel. It has a sorted architectural version for the creation of scalable web applications, which will help developers choose from a range of features.
4. Mail Services
A swift form of communication is the key for any business to excel. Laravel comes in handy in this regard as it is integrated with a built-in mail service that allows you to send and receive notifications using any kind of delivery channel.
5. Flexible Framework
Laravel is a highly adaptive and flexible framework by default that is why many software development companies are offering Laravel development services. Anytime you feel that market trends and consumer behaviors are changing, you can adapt to those trends by slightly tuning in the present written code without involving any risk.
6. Analytical Tools
One of the very key features of Laravel is it comes with ingrained analytical tools. If you are done with the development stage, it allows you to run a test to make sure the web app is performing the same way as intended. Also, you can quickly scroll and fix if any bugs in the code to stop any functionality to perform properly.
Benefits of Choosing Laravel Development:
Smaller or larger scales of custom web application creation.
Services for IT consultancy and software development.
E-commerce shopping platforms such as online product sales.
Efficient and robust content management systems are developed.
Professional and attractive design and development of topics and extensions.
Creation, for various social and commercial purposes, of successful web portals.
Different Levels of Laravel Development Services:
Laravel Business Solutions
Web Development
E-commerce Solutions
Laravel Data Migration
Backend Solutions
Custom Web Applications Development
Mobile Application Development
Cloud Development Services
On an ending note, web development companies provide the quality web application developing services backed up with the high-graded Laravel development framework that ensures complete customer satisfaction.