What Things Your Customers Want to See on Your Website Before Buying from You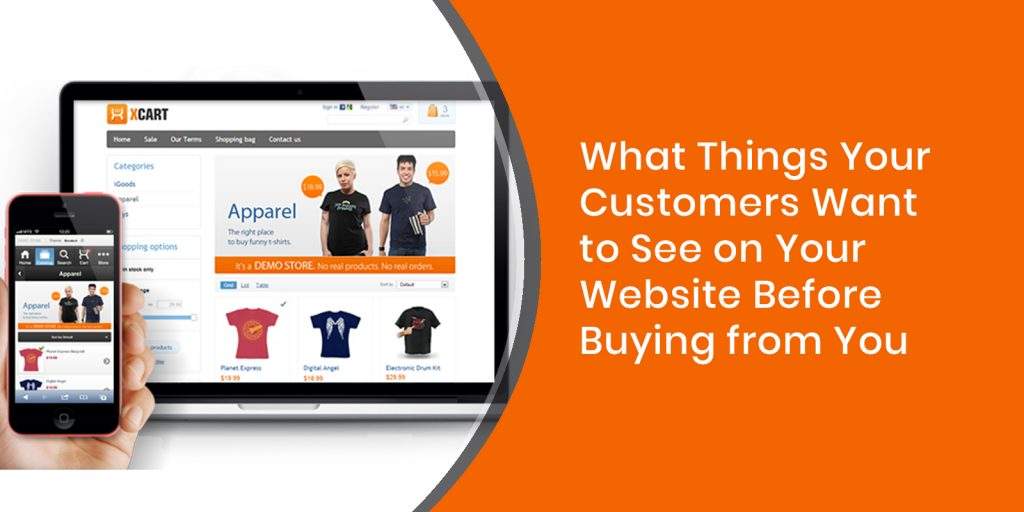 In many cases, the websites are visited, but the customers do not contact the company. This has become one of the significant issues. So, as a matter of fact, the growth of the business is hampered somehow. So, we have to identify the problematic areas at first. This is an amusing fact that most of the companies forget to give the contact number or the phone number on the website. Yes, I know that you will get amazed to learn such a fact.
But yes, it is true, my friend. So here we will give you some useful tips so that your business doesn't lose potential customers. What happens in many cases the business owners overlook some points, and they do not think that they are as valuable, but trust me, if you can rely on this article, then you can achieve your desired result from your website soon. So have a quick look at this discussion. Here we go.
Cline Focused Service:
If you are writing a single line on your website, then it should be an effective customer line. The minimum you write, you just think for whom you are writing and what is he looking for. It should be worth reading your website. People who are visiting your website should feel the same when they visit you in person in your office. So, you need to build up such a relationship through your website with the customers, and the contents will have to ensure this.
Suppose I'm looking for "accountants in Kolkata" in Google. People search like this every day. Yours is No 4. As a random person, it is impossible for me to know that your house can give me the best solution. It is your responsibility to make me believe that you are the best. So, the customers know what they need. Now you have to be capable enough to solve their problem according to the customers' requirements.
SPEED:
Speed is the most important thing in this virtual world. I shall give you only 5 seconds to impress me. Now, it is all up to you. Once the customers enter your website, it is your responsibility to hold them for the rest half an hour. You have to fulfill their requirements at any cost. So, you need to highlight your main offers or special offers for the customers. This is the way to make the customers feel that they are special to you. A good headline works like anything. So, you need to think about your offerings where the clients would stop definitely.
Make sure that they can buy the products from the website directly and mention if they have to meet you before buying. So, you need to be clear-cut enough. Here again, we will put the example of an accountant. If the visitor runs a small business and wants to build a good relationship with the accountant and found you appropriate who can solve their problem and save money by reading the headline, it is now your responsibility to make a personal relationship with the visitor. But you need to be fast to grab your visitor. Website Design Company in Kolkata, India, maintains these factors.
Think from The Visitors End:
Every businessman thinks that the visitors would contact them after visiting the website. But this never happens. They visit your website once and go away forever. So, you need to think of what the customers actually want from you. Have you remembered the point I've mentioned in the first paragraph of this article?
Yes, you won't get a single call if you get to provide your contact no—the number on the website. So, you need to very much care about that. There are so many people making the same mistake. When they are asked, they cannot answer. So, this is another important thing that you should keep in your mind. So, giving your contact detail is in other way encouraging your clients to contact you. You need to provide your picture, and the picture of your staff should be there on the website. You should take the image of your office building and put it on the website. These are all become convincing factors for the clients. If they can see you, they start believing you easily.

Read More Blog