Shopping Malls – The Future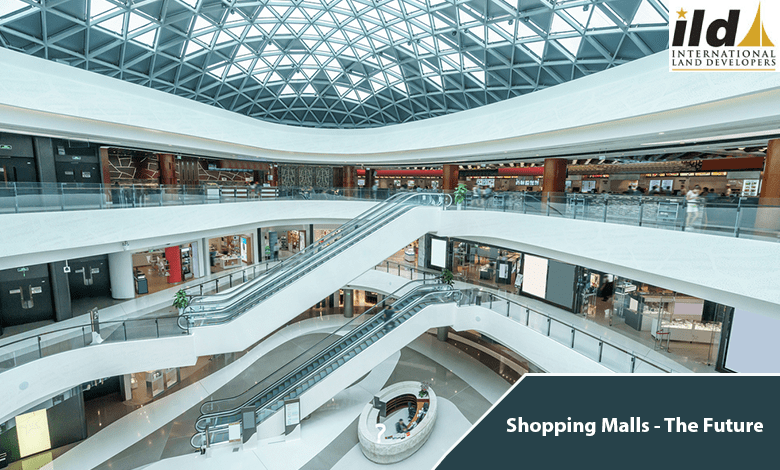 Shopping malls are gaining immense attention day by day as it keeps adopting innovative ideas and forms. These malls have become an entertainment hub for people to have a short trip in and around their areas. It is more of a weekend getaway with your friends, family members, or loved ones. 
Right from adopting the concept of shopping for different brands under one roof to offering recreational activities – shopping malls have never failed to amuse people. The real estate companies develop these malls keeping the layout in mind.
If you look at a typical shopping mall, you will see the parking area is allocated at the basement. The ground floor is generally for cosmetics, cafes, game stores and clothing stores. The next two floors also somewhat take up similar stores. The third or the final floor will generally include a food court comprising all kinds of food.
The concept of shopping malls coming to India has been possible only due to globalization. As international brands enter the Indian market, we get easier access to being familiar with international fashion trends through these malls.
So what does the future of shopping malls look like?
Here are some possible predictions of what shopping malls will look like in the coming years.
More emphasis on demographics 
The shopping malls we visit before every occasion to shop for new items and clothes are the malls that have also now become a daily source of our lives. These malls are not targeting just one or two but almost all the demographics in this world.
For kids, these malls have gaming areas, play areas, confection stands, and more. For the young crowd, shopping malls highlight high-end brands, fashion trends, cosmetics, luxurious items, restaurants, etc. The aged people can also partake in shopping or watch movies and have fun with their friends or family members.
Offering entertainment and convenience
Right from gender-specific to role-specific, shopping malls are aiming to target every demographic in every manner. The experience you receive through numerous entertainment hubs at these malls is marvelous. They try to offer everything under one place – movie theatres, 3D movies, fun and recreational activities.
By enabling all these facilities in just one platform, you don't have to go elsewhere for any other reason. Be it grocery shopping, clothing shopping or footwear shopping – shopping malls provide convenience to age groups of all kinds.
Leveraging technology 
The malls we visit have already implemented technology here and there. However, currently, it is at minimal level. Say the TV that shows a map of the entire shopping mall is some sort of technology shopping malls are incorporating slowly.
More and more such technological aspects will keep getting added on. Technology in the future can be used to overcome shortfalls in malls such as finding a parking area, looking for a shop address within the mall, etc.
The shopping experience can also be taken to the next step with the help of technology. People can try out their clothes virtually or have a look at how the dress will look like on them without having to use the trial rooms.
Ordering for food, browsing through the restaurant's menu, checking out ratings of a place – all of it can be done virtually. All of this is possible with the advancement and implementation of technology.
Real estate opportunities 
Although malls would function more or less the same, the structure and form might see unique additions. Open air malls are more inclined toward lending an atmosphere of a town center, especially when they incorporate mixed use real estate.
Even malls that are enclosed are now incorporating more natural ambiance into their design, installing plants and trees, wood walls and floors, waterfalls, and lots of glass to let in natural lighting.
To conclude,
shopping malls are continuously developing to better customer experience. As more and more shopping malls keep opening, it becomes more important for them to keep innovating and bringing in new ideas to attract new visitors.