Office 365 Email Backup via Third-Party Utility – A Complete Guide
Since users' data stored in the cloud, Office 365 is renowned for its data protection. After all, when you transfer your email to the cloud, Microsoft just takes on a fraction of the infrastructure burden. Users are responsible for taking regular backups of their data, as you cannot rely on Microsoft's security feature, which has some limitations. Microsoft is vulnerable to the organization's internal and external security risks, so it's best to find a way to keep the data secure from these risks.
How to take Office 365 email backup? If you have a lot of emails from different accounts? There are multiple options: however, not all of them can meet the security and accessibility requirements.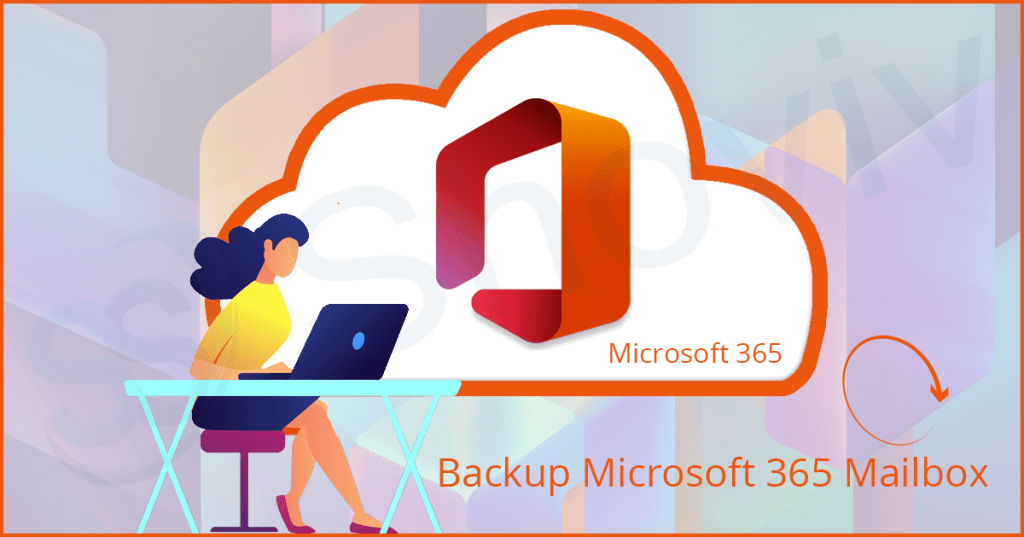 Why do we need to backup Office 365 mailbox?
The majority of users/companies are unaware of the fact that Microsoft is not responsible for the security or preservation of their data. Users are solely responsible for protecting their data from many security threats. Let's check out some reason for taking Office 365 email backup.
As you might be aware, Office 365 data is stored in the cloud, making it universally available. As a result, data may fall into the wrong hands, posing a security risk to the organization's data.
Accidental data deletion will result in operational losses for a business, as deleted data cannot get retrieved.
So, to be on the safer side, it is recommended to take Office 365 email backup at regular intervals. Now, we need to look at the options to backup Office 365 mailbox.
How to backup Office 365 emails
There are different approaches to take the backup Of Office 365 mailboxes, as it depends on the user which option they choose. In general, there are two ways to backup data either by eDiscovery Export method or through a third-party Office 365 backup tool. Office 365 users/administrators can backup Office 365 emails using the Content Search eDiscovery method. It does, however, require detailed knowledge of Office 365 and the Exchange admin center.
Content Search eDiscovery method
You can follow the steps requires to export the office 365 mailbox to PST using the eDiscovery export method.
Firstly, Launch Office 365 application and visit the Admin center.
Then, expand Office 365 Admin center and select Security & Compliance.
Go to Search and investigation in Security and Enforcement, and then press Content Search.
To begin a new search, click the plus (+) button, enter a name for the backup file, and then click Next.
To export data from a specific mailbox, go to Custom Location Selection, click the plus (+) button, and need to select the mailbox need to export from.
Click on Search if you need to export data but don't want to change the default filter settings.
Now, click on the Start Export button after the completion of the background search.
Then, the new window will prompt you to select the required option and after picking the option, click Start Export.
After that, you can download the result from the Export PST Export window.
You will now receive an export key created. Copy this key to your clipboard using Copy to clipboard.
Now, navigate to the location where you want to save the content search and click the Start button to begin the process to start exporting Office 365 mailbox to PST.
A Versatile Method for Exporting Office 365 Mailbox Data to PST
Users can look for taking Office 365 Email Backup with the help of the eDiscovery method, but when you need to export a large amount of data, it is preferable to use Shoviv Office 365 backup tool. This tool makes work simpler to backup mailboxes from Office 365. Let's take a quick look at the most notable features of this tool:
Shoviv Office 365 Backup and Restore tool has a user-friendly interface for a better working experience, maximizing the ease of working with the utility and delivering the best understanding of the process.
The Shoviv Office 365 Backup and Restore Software has built up with the user needs in mind, and all its features reflect this. It provides the best backup and restores service possible.
It also enables users to take the backup of Archive mailboxes and public folders.
Shoviv Office 365 Backup and Restore Software includes a powerful "Filter" feature that eliminates the problem of backing up unwanted data.
It is equipped with advanced technologies so that it can handle several jobs at once with ease. It enables users to restore several Office 365 mailboxes at the same time.
The free demo version of this Office 365 Email Backup tool allows users to backup and restores the first item/folder.
Sum Up:
We have discussed the two ways for taking Office 365 email backup. We have concluded that the procedure for exporting Office 365 mailboxes to PST Using eDiscovery is a time-consuming and complex process. Do you want a quick way to convert Office 365 emails to PST on your local machine? You can use the automated method.