Find Top 5 Tips to Follow To Redesign Your Website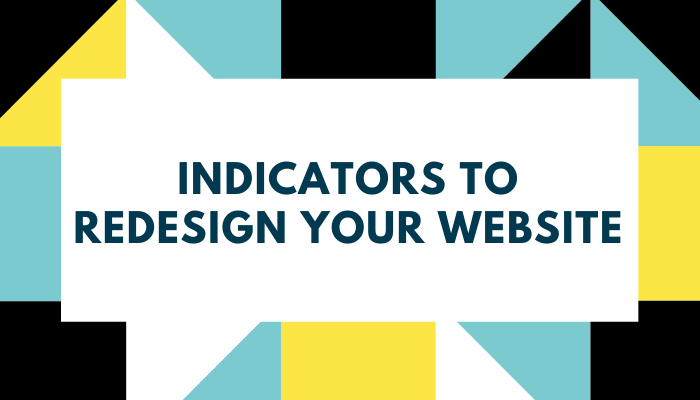 Many companies invest a large amount of money in designing their corporate website as part of an online marketing strategy. Later, they find that the website is not getting the expected traffic or attracting new customers to their business. What could be the problem? If this is happening to your company's website, it may be a good time to think about having website redesign services.
What should not be missing on a website?
When designing a web page, functionality is as important as design. Therefore, before modifying your site, check if it meets the following requirements; If not, you will already know where to start and have quality website redesign services:
Web design: It has to be light, simple, and innovative. Take into account trends in web design, but do not create a page too sophisticated; statistics indicate that users prefer simple and easy-to-use pages.
Web content: It will make a difference concerning other pages with the same commercial objective as yours. Quality, visible and relevant content will be a key factor for success in web redesign.
Mobility: although in Chile, mobile browsing (37.13%) does not exceed that of fixed equipment (62.87%), it is convenient that your website is suitable for mobile devices; therefore, it has a responsive design.
Feedback: the feedback of the users who visit your page is very important. Provide mechanisms to explain your browsing experience, which can make suggestions that help you optimize your website.
4 indicators of the health of your website
There are a large number of KPIs (Key Performance Indicators) or key performance indicators under website redesign services that allow you to monitor the proper functioning of a web page. Google Analytics provides you with tools with statistics of these and parameters for your analysis:
Organic visits: analyze your website traffic. If the amount of organic (unpaid) traffic your website received by search engines has dropped from previous years or is steadily decreasing, you may not properly optimize your website.
Conversion rate: measures the percentage of users who, having visited your website, acted like subscribing to your newsletter, making a purchase, or requesting information through the contact form. Every web page aims to achieve conversion with your visits.
Bounce rate on mobile devices: As in the case of the bounce rate on desktop computers, it indicates the percentage of visitors who, entering our website, did not stay on it for long; in such case, you surely need a website redesign service. In the case of mobile devices, a high value may be because your website is not adapted to work on these types of devices.
Loading speed: Waiting too long for a page to load or saying 'Error 404 that page doesn't exist is not pleasant and creates a bad user experience. This slow loading can invite the visitor to leave your website.
Tips for redesigning the website and optimizing your site
1. Carry out a preliminary investigation
Make sure to conduct a market study, analyze keywords, and determine how you can optimize your website. A reliable web design company evaluates which pages are the most popular in the industry and which ones get the best conversions. Your new website will include successful techniques for other companies.
2. Improves user experience
A new web page should provide easy and intuitive navigation. Users have little patience and will abandon any page that does not provide them with a satisfactory experience. The design must always be user-oriented.
3. Presence in social networks
Create a profile of your company and make yourself visible on Facebook, Twitter, or Instagram. This should be part of the website redesign service marketing strategy, as many potential customers will find you through these means; incorporate links to your social profiles within your website and share your new content on them.
4. Value Content (Give solutions to your prospects)
High-volume content QUALITY ensures your business goes the direction of n correct. Build a strategy that adds the content of time as a daily, or weekly blogging is a great resource. Away from posting content, gene é rich and tries to focus on common problems to solve your prospects.
5. Implement SEO optimization techniques
Companies are placing increasing importance on these techniques to get a website into account in search engines. Web positioning is part of the digital marketing strategy necessary for any brand that wants to succeed on the Internet. Make SEO a priority in your web design.
Functional Design (Responsive Design)
This is one of the important factors of website redesign services that allows you to interpret website device type electronically or solely is using the user to access content on the Internet (desktop, tablet, or smartphone) and, in turn, send to that user for proper use the device in view.
What's interesting is that functional responsive design continues to grow and develop. So what was created a year ago can be very different from a site designed today. Whatever the case, providing this tool to a user for the best viewing is only good business, especially with clients connecting on the go.
Redesigning your website is something you have to take very seriously, and it is a job that requires commitment and effort. Identifying the objectives and having a plan, and getting in touch with the best website redesign service providers to follow are the key ingredients for the correct execution of your website.