Top 7 Ways Businesses Can Use Google For Marketing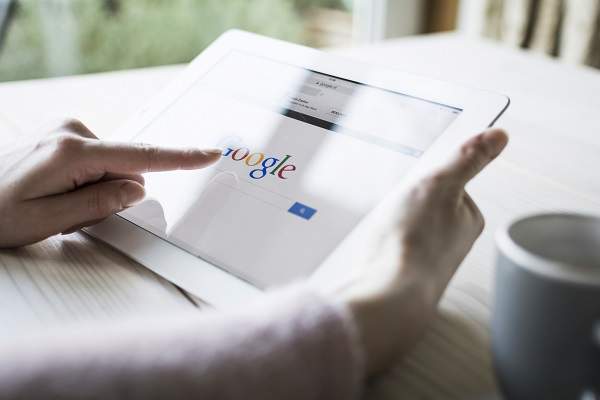 You've probably heard of the internet search engine Google. You know the place where 3.5 billion people look for information every day. However, there is so much more to do with Google than just using it as a search engine. In fact, aside from its search engine, Google has a number of business tools. These can be extremely useful to marketers.
As a result, we've compiled a list of the most important Google SEO company marketing tools at your disposal, so you can be confident that your company is getting the most out of Google.
1. Google My Business
Google My Business is a free internet listing for a business that displays when people use Google or Google Maps to look for you. It gives them a short rundown of essential details, such as:
A short introduction of the business
Business Contact Number
Business address
Website URL
Opening hours
Social media links
Google reviews
Photos and posts
Because this information is displayed so prominently, it's essential to make sure it's accurate and up to date.
By allowing users to know who you are, how to contact you, or what others think about you, you can develop a trustworthy and communicative brand. Google My Business also gives you information on people who search for your business.
It includes who clicked your website URL and the phone call button or who looked up your address on Google Maps. You can also communicate with customers by enabling messaging and responding to evaluations they leave for your business.
2. Google Ads
Google Ads was formerly known as Google AdWords. It is an optional SEO company marketing tool for creating advertising campaigns on YouTube, Google search, Mobile Apps, and third-party websites. Google Ads is a bidding strategy-based advertising platform. You may add a landing page, service offerings, make brief adverts, video content, product listings, and drive mobile app installs whenever you establish a campaign. Depending on the sort of service you want to utilize, you can choose from three price models:
pay-per-click (PPC)
cost-per-thousand viewable impressions (vCPM)
cost-per-acquisition (CPA)
The first two price models are applicable to sponsored search advertising. In contrast, the third may only be relevant to Display Network advertising (an extensive resource of videos, websites, and apps where the ads can appear).
Google Ads can provide you with a wealth of information on searched keyword phrases, best-performing landing pages, visitor types, and other descriptive data.
3. Google Analytics
Having a website is beneficial to any company, but determining if it is attracting new clients is more complicated. Google Analytics is a free and powerful tool that collects data on who sees your website and how they interact with it, such as:
What city or country do your visitors come from? How long do they stay on your website?
What pages do they go to the most?
From when they click through
What sections of your website do they visit?
The most typical paths users take from one page to another on the website
Use analytics data to decide intelligently how your website is structured and how you market online. For example, you can make it easier to visit the most popular pages by changing the design of your website. Or you may learn that a great deal of your traffic comes on a specific platform from social media postings and decide to publish more frequently.
You can also filter data according to a specific day, week, month, or period of time. This can help you measure the performance of your website over time and help you determine whether there are specific changes in your local SEO marketing strategy.
4. Google AdSense
Google AdSense is a convenient way of making money through advertising on your website and channels on YouTube. If you use AdSense, ads from advertisers via the Google Network will appear on your website.
Are you aware of those ads on sites to the right and the left or at the bottom of the page in addition to the main content? Some of these ads are served by publishers automatically. You can see texts, pictures, videos, or even interactive media ads for the public of the site.
5. Google+ Business Pages
With the demise of Google Authorship and the removal of Google +1s from search results, the jury is still out on whether or not it's still essential to have an active Google+ Firm Page if you're not a small business. Given Google's huge empire, we believe it is prudent for all companies to register a Google+ Page, even if they only update it once in a while.
When you're a local company, though, setting up a Google+ Page works hand in hand with maintaining your Google My Business profile (see above), makes Google+ much more important to you. Given that your Google My Business profile will include a link to your company's Google+ Page, it's critical to spend some extra time optimizing your page.
6. Google Webmaster Tools
Would you like to know more about how Google considers your website healthy? Just create an account with Google Webmaster Tools. Google Webmaster Tools will alert you to any flags that can stop your site from searching and help you analyze your search traffic so that you know how visitors currently find you.
To increase your online presence, you do not need to invest a lot of money in banners, e-mails, and social media. Free and cheap ways to do that are numerous. Begin with the above tools and use them as a resource as your local SEO company grows.