Explore Top 5 Best Billing & Invoice Software to Try Now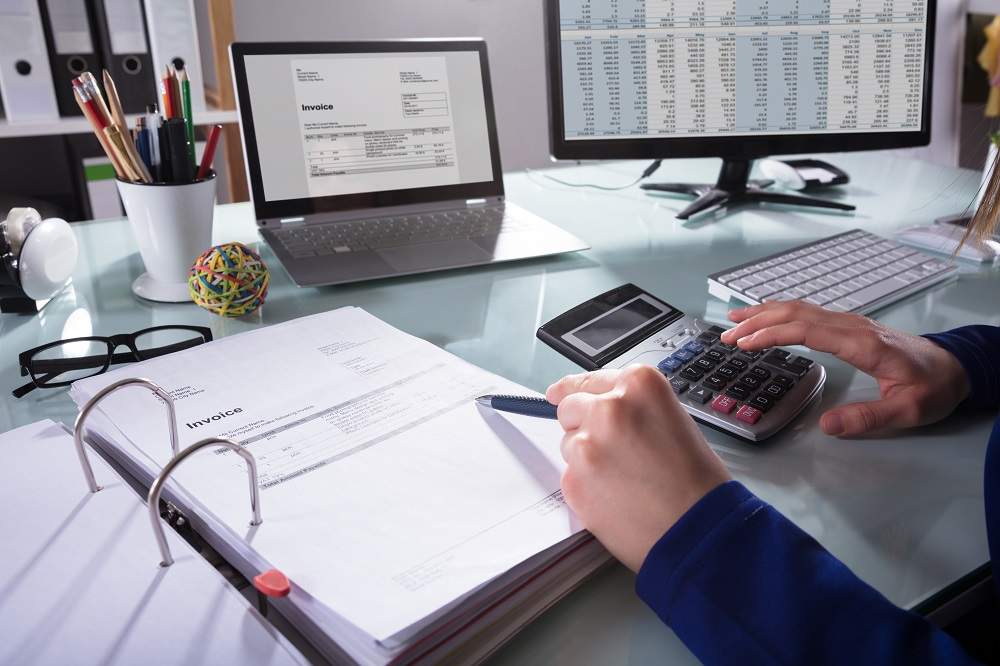 Creating invoices, collecting payments, and sending reminders can all be challenging, especially if done manually. With the best billing software, you can automate your billing and invoicing process, thereby saving time, money, and resources. 
Billing software can simplify and optimize your billing and invoicing process. Check out the five best billing software systems available in the market. Billing software is an essential investment every business should make. Look at these software systems.
Here are the five best billing software solutions available in the market right now. 
1. Invoicely
For many businesses, invoicing is a daunting affair. If you're a startup or a small business looking for a simple and straightforward way to manage your finances, Invoicely has got you covered. Trusted by over 100,000 companies, Invoicely is an easy-to-use billing software solution that requires no bookkeeping or technical knowledge to operate.
Even though it's simple to use, Invoicely is a robust solution that allows you to create a professional invoice in less than 60 seconds.
Key Features:
Accept online payments
Track time and expenses
Create all major types of invoices
Support for mobile and other platforms
Pricing: Invoicely has three paid plans. The Basic plan is priced at $9.99 per month, the Professional plan at $19.99 per month, and the Enterprise Plan at $29.99 per month.
2. Wave
If you're looking for a completely free billing and invoicing system, Wave is an ideal choice. It's suitable for freelancers, startups, and new business owners who want to optimize their billing operations without increasing their expenses. And don't let the software's free price deceive you. Wave comes with all the essential billing and invoicing features you'll find in any other billing software.
Key Features:
Create professional invoices quickly
Manage accounts receivable
Track payments and communications
Accept payments online
Pricing: Wave is available free of cost. However, you'll have to pay if you use Wave's integrated payment solution. For Mastercard, Visa, and Discover credit card transactions, the credit card processing costs are 2.9% + $0.30 per transaction. For American Express, the charge is 3.4% + $0.30 per transaction.
3. Xero
Xero is one of the best billing software solutions for small business owners. It's an all-in-one accounting management tool that allows you to manage your invoices and financials from anywhere. The cloud capabilities enable you to manage your business processes from any device.
A drawback of Xero is that it doesn't have a built-in payment processing tool. But on the upside, it supports more than 800 integrations, including PayPal, Stripe, GoCardless, Bill.com, Expensify, and more.
Key Features:
Create and send bulk professional invoices
Set up repeat invoices and reminders
Cloud access and support for multiple platforms
800+ integrations
Pricing: Xero comes in three plans: Early, Growing, and Established, priced at $9, $30, and 60 per month, respectively.
4. FreshBooks
FreshBooks is a robust, all-in-one accounting software solution best suited for freelancers, small businesses, agencies, and firms. Used by more than 24 million people worldwide, FreshBooks makes the invoice creation and management process easy. You can create a professional invoice in a few seconds using predefined templates. FreshBooks also allows you to brand your invoices by adding logos and color schemes.
Key Features:
Customizable invoices with professional templates
Payment reminders and automated late fees
Send recurring invoices automatically
Accept payments through multiple methods
Pricing: FreshBooks is available in three pricing plans: Lite, Plus, and Premium, priced at $15, $25, and $50 per month, respectively.
5. Zoho Invoice
Zoho Invoice is a cloud-based billing software solution that enables you to automate your entire billing and invoicing operations. It allows you to create and send invoices, send payment reminders, and generate financial reports all from one place. The stand-out feature of Zoho Invoice is the recurring billing profile. You can set up automated subscription billing for your repeat customers.
Key Features:
Create and send invoices using professional templates
Accept payments in multiple currencies
Schedule invoices and payments
Automate workflows
Pricing: Zoho Invoice is available in four plans: Free, Basic, Standard, and Professional, priced at $0, $9, $19, and $29 per month, respectively.
Final Thoughts
While all billing software solutions serve the core purpose of simplifying and optimizing your accounting process, they're all unique in various ways. Some offer core accounting features only, whereas others provide project management and inventory tracking functionalities as well. The key to selecting the right software is to know your requirements, challenges, and objectives.