5 Common Mistakes to Overcome When Working on Web2Print Software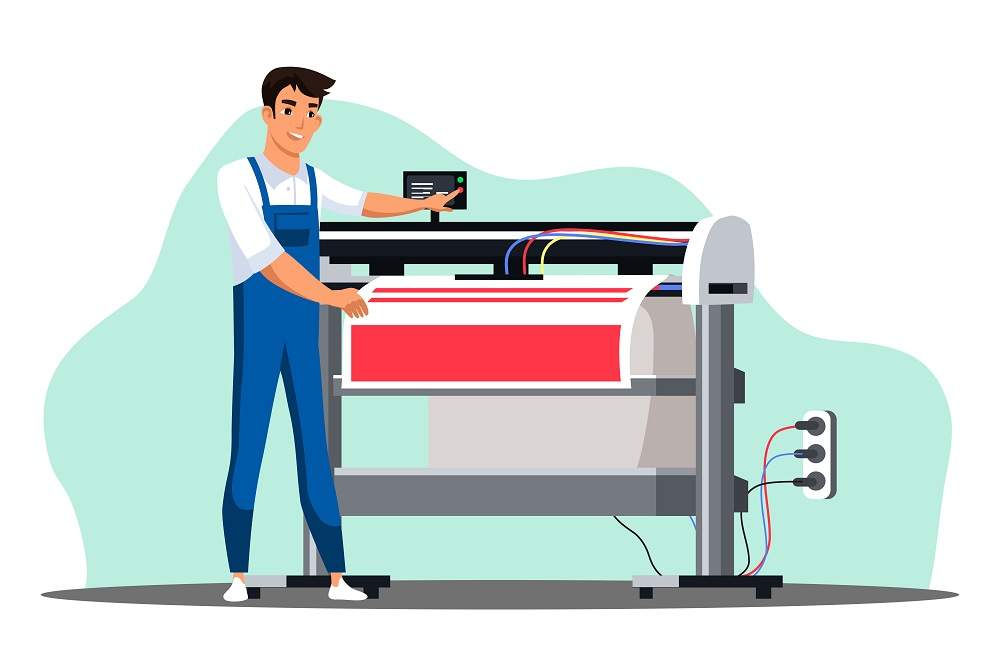 In the highly competitive world, it is necessary to select robust software for your business growth. No matter how big an investment you make, acquiring any software without proper research about it has the potential to ruin your business swiftly.
Well, the reason for talking about the software is that online business requires software like web-to-print for managing their business operations. Now, when we have mentioned web2print, it is a high in demand solution for providing your business with a competitive edge.
The web-to-print offers your business the below-mentioned features;
Automates the procedures
Streamlines the workflow
Offers customization option
Delivers better customer experience
Print order management tool
Security of the business data
Tracks the real-time data
Moreover, even after delivering top-notch functionality. Web-to-print should be implemented with proper planning and strategies. There are some common mistakes that business owners make when working with web2print.
5 Major Mistakes to Unlearn when working on Web-to-print Solutions
Web-to-print software is the best solution that makes your business grow faster. Still, there are some mistakes that you should unlearn about the w2p solution.
1. Inappropriate market research
The most common mistake that all businesses make when having the web-to-print is market research. Web-to-print offers businesses a range of functionalities to skyrocket their business. Every business requires to perform in-depth market research about the solution and customer behavior. It is a precondition for the success of your online store today.
Well, when we say market research it is inclusive of all the factors related to a web-to-print solution with the latest trends. Moreover, it helps you to have proper knowledge about the print industry trends. Web-to-print is indeed the best-in-class solution that makes 2x your business revenue. But the software is available in the online market from multiple providers. It's essential to select the right one based on your business needs. Well, the major considerations in web-to-print during research are;
Subscription fees
Features
Integrations
Recommendations
Quality of products
However, the web-to-print also has one of the major features called design tools. It allows users to customize and edit print files. So, if you haven't performed proper research, then it may end up having fewer template and customization options. Therefore, it's critical to look at each factor closely when investing in web-to-print.
2. Uniting with a wrong solution provider
After the research part, when you have finalized the one web-to-print solution provider, it's better to sit and assess the factors and points of consideration watchfully. The selection of the wrong provider will adversely affect your business in all ways. It is prominent that selecting the right provider is not an easy task as the technology is evolving in a blink and miss. New editions of the software are launched now and then.
The software should encompass the basic requirements that make your business perform day-to-day chores efficiently. However, the wrong solution provider will deliver you;
Poor order management tool
Inadequate customization options
Lacks maintaining transparency
Manual procedures
Insufficient design templates
Time-consuming methods
Therefore, any of the aforementioned points are the major missing when you work with the wrong provider. Because web2print is popular for having a feature-rich solution. So, it is necessary to sort out the functionality of your solution provider well in advance. Remember to make your requirements clear and demonstrate them.
Pro tip: "Always ask the solution provider for demos and free trials before finalizing the one. The well-recognized web 2 print software will offer such pre-purchasing steps for gaining your trust."
3. Clash with other systems
Now, even after you have got your ideal software, the problem of clashing between different systems is another big obstacle. Being a B2B or B2C firm, you must have multiple systems to undertake the business activity proficiently.
So, it increases the complexity and confusion among the systems. For example, you may face server slowdown and the risk of potential human errors. It affects your business processes and leads to time wastage. Moreover, the size of the problem can be as small as a delay in deliveries and as large as a faulty order shipment.
You must tactfully handle all the software on a single system. Look for a w2p provider that offers support and maintenance. It will oversee the easy installation and smooth running of your business. However, there is another alternative you should eliminate the use of other systems and have w2p as your centralized platform. For instance, if you have an order management system then you can easily replace them with web-to-print software because w2p comes with custom-built OMS.
4. Being too technical
Web-to-print software is indeed a world-class SaaS solution. It consists of many tools and features that give your business an eCommerce edge. It is a technologically advanced solution that builds your optimized online store.
The solution provider should guide the business owner with the proper guidelines about the usability of the software. It is necessary for you to understand each and every detail of the software. Normally, it is the responsibility of the provider to ensure that they explain the technicalities in laymen's terms to the business staff and operators. Therefore, you need to understand the basics well in advance to work on web-to-print.
5. Lack of essential design elements
Web-to-print is an innovative solution that is majorly known for its design toolkit. It has in-built templates to help in making your brand entity. The main aspect of a printing firm lies in printing the business collateral. Although there are some home décor items also included, for business, it needs printed marketing materials.
It becomes essential that your web2print should be offering the primary design aspect to build the unique brand name of the respective business. As web-to-print works as graphic designers, the error and elements of the design part should be made accurately.
For example, if you want to make brochures for promoting your new product launch, it is necessary to have w2p that delivers unique templates in which you can make brochures. Moreover, it also has a proofing tool that approves the design. It makes the process smooth by improving the quality of the final product and filling the communication gap. Hence, always look for world-class w2p design tools for making your business boost visibility.
The Bottom-line
In conclusion, we can say that remember to look for loopholes and make backup plans for coping with them. You can overcome them easily by examining the current trends and details about the w2p provider. You can successfully manage your business with w2p, just ensure to avoid mistakes and reap benefits efficiently. So, get the ideal software provider and install the solution. OnPrintShop is one of the leading web to print solution provider in online printing industry. Make your business stand out with our best web2print software now!