YouTube Premium? Pay Attention To The Advantages Before Subscribing!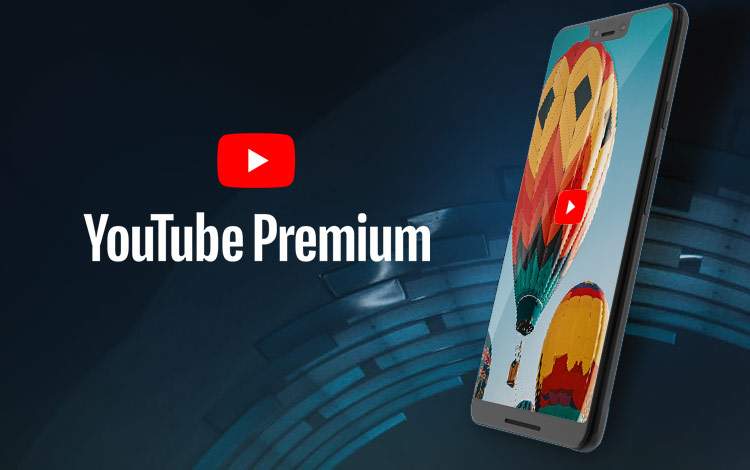 Let's find out the advantages of YouTube Premium and some other things you can consider before subscribing!
Did you know that YouTube Premium and YouTube Music have been officially released?
Yep that's right! YouTube officially announced that YouTube Premium and YouTube Music can be enjoyed by the people of Indonesia starting November 6, 2019. So don't be surprised if some ads on YouTube appear to introduce YouTube Premium.
Maybe you are wondering about the emergence of these two platforms. Actually, what is the difference between YouTube Premium and regular YouTube? Then, what will happen to music player applications like Spotify, Joox, and others when Youtube Music arrives, which you can download on Google Play and the App Store ?
Don't worry, your question will be answered right away. Don't be surprised, because you will find many surprises about YouTube Premium and YouTube Music. So, read on in full.
YouTube Premium vs Regular YouTube
Actually there is one very important point that you must pay attention to, namely YouTube Premium and regular YouTube are the same. They are platforms for watching videos.
That is, the striking difference between these two platforms is that YouTube Premium Apk is a paid platform, while regular YouTube is a free service.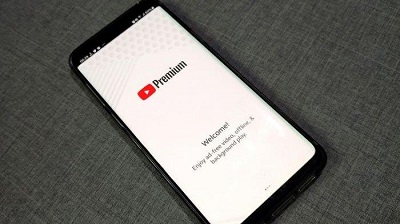 It is certain that YouTube has its own intentions by releasing this premium platform. Of course, the main motive is to improve user comfort and experience with 4 main advantages namely.
1. YouTube Premium Ad-Free
How do you feel if you are enjoying watching YouTube videos when suddenly there are annoying ads? Must be really cool right? Well, the advantages of YouTube Premium this one is the solution.
So that you don't get annoyed and annoyed by ads, YouTube Premium offers the experience and convenience of watching videos without the distraction of ads!
The question is what is the fate of YouTubers whose income is none other than advertising? Will, they not get any more royalties?
After all, content creators or YouTubers have a big role in the development of YouTube. So, it's impossible for YouTube to break the careers of YouTubers.
YouTube Product Manager, Brandon Belinski, confirmed that YouTubers will still receive royalties. Part of this registration and subscription fee will be the income for YouTubers. Not only on YouTube Premium, content creators on YouTube Music will also get the same royalties.
In fact, this opinion is further strengthened by the statement of Google Indonesia's Communication Manager, Feliciana Wienathan. He emphasized that the rewards for YouTubers would be balanced with the results of their hard work.
2. Access Videos Offline
YouTube also understands very well that you usually get lost in credit and quota. So, so you don't miss the latest videos, YouTube Premium is the solution. Unlimited video access offline!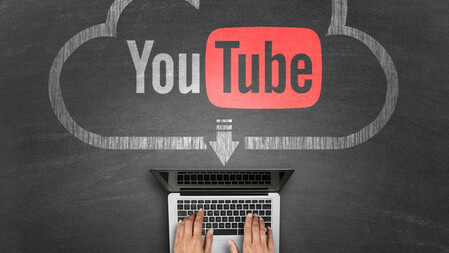 Premium Offline Access
However, not all videos can be accessed offline. This means that only certain videos provided by premium platforms can be downloaded offline. If you have a favorite video outside of that, then you can download it if there is a connection.
3. Background Play
Realize or not that YouTube can't be made 'Background Play'. That is, if you exit YouTube to open your boyfriend's chat, YouTube will stop. Isn't that right?
It's a different story if you use YouTube Premium. You can do 'multi-tasking' or 'multi-windows' with this cool premium video platform. So, the video you play will not stop even if you open your boyfriend's chat on WhatsApp.
4. The price of YouTube Premium is quite cheap
The advantages of YouTube Premium on this one are definitely the main consideration for many netizens. Yups … of course, the issue of subscription prices.
Want to know how much money you have to pay to get this cool service from YouTube Premium?
It's not expensive. You only need to spend 59,000 per month to subscribe or subscribe to this YouTube Premium. In fact, this price includes YouTube Music. Cheap right?
If you still want to explore more, prepare Rp. 75,000 yes. You will have access to the YouTube Music Family Plan and YouTube Premium Family Plan. It's even better to relax with your family with this cool platform from YouTube.
YouTube Music vs Spotify
Is YouTube Music really ready to take on Spotify?
We all know and are very familiar with Spotify, which accompanies our work days with full music. In fact, you can also listen to your favorite podcasts that can be said to be 'new' for Indonesian netizens.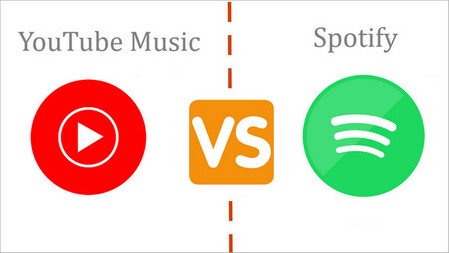 YouTube Music vs Spotify
The question is whether YouTube Music will be able to compete with Spotify? You can't guess without a significant comparison. So, here is the comparison between these two music platforms.
Many Choices of Songs
Google has a huge selection of songs that you can enjoy with various genres, styles, and moods. In fact, you can also find various types of covers, remixes, video clips, to content from users.
In fact, YouTube Music is also reinforced with 2 toggle styles, namely songs and video clips. So, if you are curious to hear a really good song, you can immediately see the video clip.
Number of Skips
Surely you already know the number of songs you can skip on Spotify.
Yup that's right! Free users can skip a maximum of 6 songs in 1 hour. If it's been 6 times, then you have to wait another hour to replay and find the song you want to hear.
Unlike Spotify, YouTube Music does not give a limit or limit on the number of songs you skip. You can skip as many songs as you want!
Auto Download Feature
YouTube Music also has AI (Artificial Intelligent) which will collect data on all the songs you listen to. This data will be combined to find out the type of song you like to listen to. That way, YouTube Music will present songs of the same genre until you are lulled and listen to them continuously.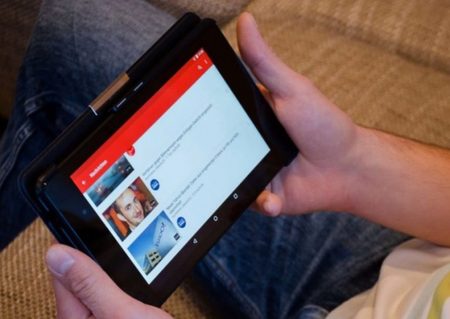 YouTube Music Auto-Download
Of course, YouTube Music will give you an offline access feature. The songs you listen to while offline are the result of automatic downloads of songs suggested or recommended by YouTube Music. So, you don't need to download them one by one manually because YouTube Music will instantly download them all for you!
What is certain is that you also have to be smart in managing all the space on your smartphone. This auto download feature will continue to download recommended songs, so you have to understand very well when to stop this feature and when to delete songs you don't like.
Background Play
You already know that you can use Spotify for 'background play'. So, you can play songs at the same time chatting with the doi.
Meanwhile, you can't treat YouTube Music like that. You can't 'background play' with YouTube Music.
Disadvantages of YouTube Music
Plus, the lack of good music quality makes you think twice about using this YouTube Music. Yep, the quality of the music you hear on YouTube Music ranges from a maximum of 128 kbps for free users and 256 kbps for premium. That means you can stream at that speed.
On the other hand, you can stream at speeds of 320 kbps on Spotify Premium and 160 kbps on Spotify for free.
Even one more shortcoming of YouTube Music is History. YouTube Music is still part of YouTube right? So, your music history will be one or mixed with the history of videos you watch on YouTube. This means that you may hear the video between music changes.
Conclusion
YouTube Premium is a new service from YouTube to improve the user experience. Of course, the advantage of YouTube Premium is that you can get more than what you get so far on regular YouTube.
In addition to having many advantages, YouTube Premium and YouTube Music also have some weak sides that you should pay attention to. So, it's better to think carefully if you want to subscribe or subscribe to YouTube Premium and YouTube Music, right?
Article copyright: newpagemedya