You Will Never Get Bored On Everest Base Camp Trek
The Everest base camp trek is a top-rated mountain base camp treks in the Himalaya. It is the top 4 most popular trekking destination in the world according to the Lonely Planet. There are millions of trekkers doing this trek every year from all around the world. There are lots of attractions on this trek. Enjoying with natural and cultural beauties of the Everest base camp trail, you will never get bored.
Of course! The trekker's goal is reaching the world's highest mountain base camp and seeing its range in the main priority list. Besides the mountains and the base camp, what are the things that might attract you to trek to the Everest base camp? We talk about those things which you enjoy exploring on this mountain trip.
Everest Base Camp Trek Overview
There are several entries to trek to Everest base camp from Kathmandu. You can start your trip by overland or airline from Kathmandu. Driving to Jiri and Salleri are the longer routes. You can follow an overland itinerary if you have a long holiday. Going through overland helps a lot for acclimatization. So, there will be less chance of getting altitude sickness if you start your trip from Jiri or Salleri.
Jiri to EBC route is a classic Everest base camp trekking route. There are only a few trekkers on this trail after the Salleri trail started. You will drive to Salleri on a Jeep from Kathmandu and start walking. If you are taking these two trails to reach the base camp, you need to have around 3-weeks of leave for Everest. Here, we talk about the trip starting with an airline to Lukla.
Lukla to Everest base camp is a 12 days adventure mountain tour. It is the best thing to do like mountain activity in Nepal. It starts with a short flight to Lukla from Kathmandu. Lukla flight is about a half an hour scenic flight. After landing at Lukla airport, you will walk to Phakding on the same day. Then, you will trek to Namche Bazaar and take an extra rest day for altitude practice.
Tengboche is the next destination after Namche Bazaar. Here, you will visit an ancient historic Buddhist monastery with a stunning mountain view. After that, you will reach Dingboche and take the second rest day for acclimatization. You will hike to Nangar-Tsang hill on the rest day from Dingboche. The nest settlements before reaching the base camp are Lobuche and Gorakshep.
The next beautiful adventure activity is climbing Kala Patthar and treks back to Pheriche. You will walk back to Lukla from Gorakshep in three days long hike and fly back to Kathmandu. You may do 9-days rather than 12-days if you take a helicopter ride after the base camp. Now, we talk about why you will never get bored on the Everest base camp trek, talking about the highlighted attractions here.
Sagarmatha National Park (Natural UNESCO World Heritage Site)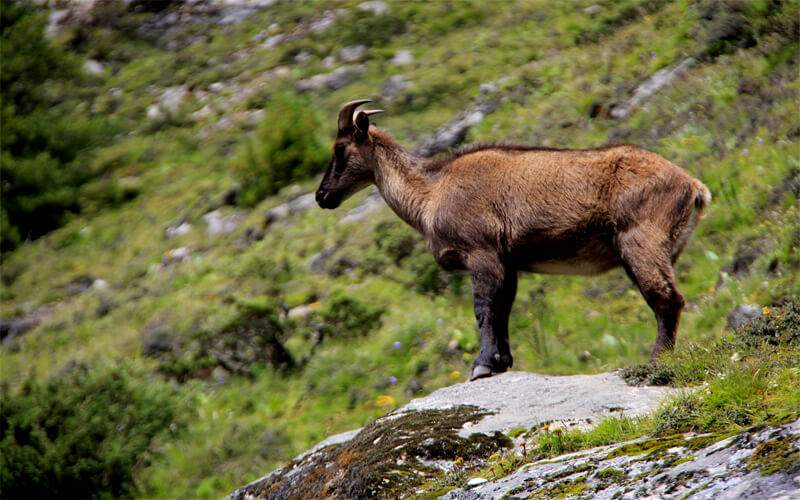 There is the national park office in Monjo. You will issue an entry permit here than the national park begins. You will stay inside the national park up to the base camp. Natural sources and wildlife from the national park make your trip memorable. Sagarmatha national park starts below 3000m to 8,848.86m above sea level. There are lots of birds and other wildlife in this UNESCO site.
Walking Through Different River Valleys
Everest base camp trekking trail follows through different river valleys. The first river valley that you will follow is the Dudhkoshi river valley. You will leave behind to this valley after crossing a bridge in Phunki-Tenga before the climbing part starts to Tengboche.
Leaving behind the Dudhkoshi river, you will follow the Khumbu river now. It stays up to Dingboche, and you will be in Imja valley. Again you will meet the Khumbu valley up to the base camp after Dingboche village.
Vantage Viewpoints
Several viewpoints offer phenomenal views of the Himalayas and more. You can see lots of big attractive mountains from these vantage viewpoints. Everest view hotel is the first hill station, where you will visit on the first altitude practice day from Namche Bazaar.
Tengboche hill is the second place during the trek that offers a stunning view. It is the best spot to see the most beautiful mountain (Amadablam) in the Everest region. After that, the third hill station is Nangkat-Tsang hill. You will climb this hill from Dingboche during the second rest day. It is only the place where you can see Mt. Makalu. Makalu is the fourth highest mountain in Nepal and the 5th in the world.
Kala Patthar is the hill from where you can see Everest so close. You can see a 360-degree mountain view from this hill. Most people climb this hill in the morning, but visiting at sunset time offers unreal scenery. Besides these, of course, visiting the base camp is a big dream for the travelers. Vegetation, waterfalls, glaciers, religious monuments, and more things are on the trip to explore.