Winning Clients & Customers With Personalised Presentation Folders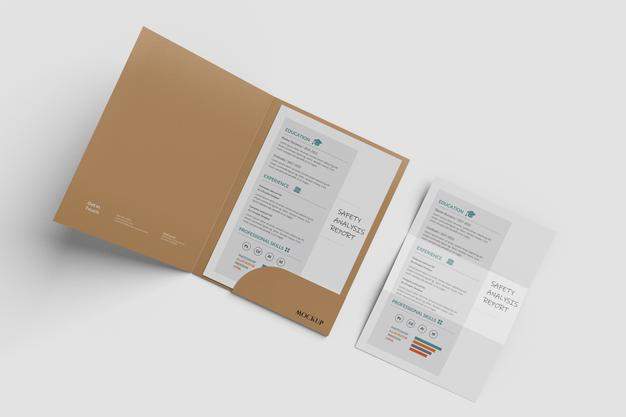 Introduction
How to get clients for a business? And in many cases winning customers is a challenge every business has to go through in the initial phase. Winning clients and customers is nothing short of a challenge thrown at the face of the startups. However, there are many strategies and ways you can implement and with the right team effort, planning, and decisions, you can win both clients and customers like a pro.
More often than not, companies that are vying to catch the attention of the client and customer base study each other. They take into account all the pros and cons of how the next-door competitor is attracting customers. Marketing has taken a leap of faith with the advent of technology. It is right to say that marketing strategies that worked 10-15 years ago are almost obsolete now. However, there are few traditional forms of marketing left that even your competitor must be missing on and that is implementing strategy through presentation folders.
Let's look at some of the most common practices you can deploy to win customers and clients with the help of custom presentation folders.
#1 Attend Trade Shows and Seminars
Your branded presentation folders need readers and there's no better way to find them than in trade shows and seminars. Business events are always a great way to network with prospective clients and customers within your industry. Trade Shows and exhibitions are also places where you can discover how your industry is changing with time.
The stall you will put up at such events will have a dedicated space to place your presentation folders on a stand. Here attendees can get a chance to have a glimpse of what you have to offer. Instead of one or two folders, you can strategically place them so that visitors flocking from both directions can communicate with your folders at ease.
#2 Make Them Feel Special With Handwritten Note
You want to make your clients and customers feel special in some way. If you are starting new or want to revamp your marketing strategy, handwritten notes are one of the most inexpensive tools you can deploy to win over your readers. They can easily integrate into your presentation folders creating bonds with your readers wherever they go. Create long-lasting relationships with your clients and customers right from the get-go.
#3 Insert Documents and Marketing Referrals to Showcase Your Work
When it comes to clients, they want to see results. On the other hand, customers want a memorable brand experience. Your digital marketing team will have its own game plan to tackle many nuances. But when it comes to one-on-one interaction, all you need is a powerful presentation folder that does the talking on your half. These custom folders are nothing less than a silent salesman when deployed in an effective manner.
There are several ways to market your presentation folders to customers and clients alike:
For Clients
Portfolio
Performance Reports
Merchandises
For Customers
Brochures
Product/Service Info
After-Sale Promo Code & Handwritten Notes
Adding business cards, custom notepads, CDs and pens for both clients and customers is the most common practice many brands take part in.
Once you have settled down on which works best in a given scenario, you wouldn't fail in forming positive first impressions with personalised presentation folders. By creating personalised presentation folders you are not only giving your clients an idea of the ambitions of your brand, but you are also establishing trust for the long run.
Wrapping Up
Experiencing steady profits is a distant dream for many businesses. In fact, the majority of small to medium-sized companies experience gains like an unpredictable roller coaster ride. A tight marketing budget is always a blessing in disguise knowing that you fully tap on many creative ways of reaching your readers. One such way is through presentation folders that are one of the best forms of traditional marketing tools available.
With just the right marketing and promotional campaign, you can win clients and customers with personalised presentation folders. Folder printing is cost-effective, thanks to the latest printing tools. Your branding and graphics can be easily integrated into the front and back of the covers in any shape, design, colour, and print. Choose from best selling A4 presentation folders or easy to carry A5 presentation folders for maximum impact.