7 Essentials To Start A Flower Delivery Business In India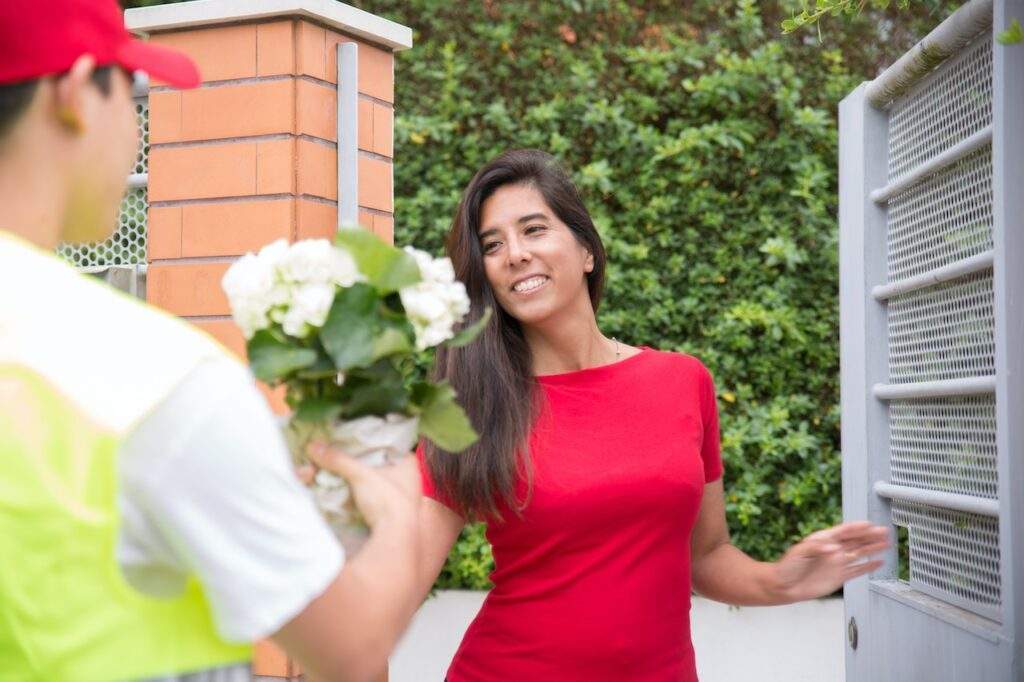 India is a colorful country, and there are many occasions when we need flowers in small and large quantities. The quantities of flowers depend on the type of event or function. For example, if we want to make our loved ones feel special, we may need fewer flowers. On the other hand, more flowers are required for a wedding or any other such celebrations. However, both scenarios demand fresh-cut flowers for fragrance and aesthetics. This is why starting a flower delivery business will be beneficial for higher income generation and profits. 
Also, flowers are used for religious purposes. This means flowers are used among people of every age. So, floriculture and businesses related to flowers are preferred nowadays. With the use of the latest machines and tools, we can boost any business for profit. Therefore, below are the tips to help you set up a flower delivery business. Moreover, we can use these tips for any new business or startup. So, follow this article till the end to increase your knowledge.
Essentials For Flower Delivery Business
1. Fresh Flowers
Suppose you want to start a flower business. So, first of all, you should keep in mind that the flowers are fresh. If you do not have the facility to store flowers, then only buy as many flowers as you can sell. Because if you buy more flowers, there will be a possibility of getting spoiled. Here, to say that there must be a solid arrangement for the purchase of flowers means that you should use such a means to buy flowers. So that your every order and work is completed on time. Therefore, people will contact you further to take your service.
2. Attractive Branding For Flower Delivery Business
The first goal for a flower delivery business is to have a catchy and attractive name. The name of the company should be simple and easier to remember. Also, branding includes graphics, logos, and engaging illustrations. Moreover, there are various professional graphic designers who will assist you to build unique and eye-catching branding. The branding is one of the vital aspects of any business. Therefore, we must achieve powerful branding.
3. Understanding The Competitor
If you are a florist or you have a flower delivery business, there is strong competition in the market. Thus, it becomes crucial for you to stay updated about your rivals. You must know their pricing, the offers applicable, delivery charges and other such strategies. Also, we should know if other competitors are offering discounts on bulk orders or not. In addition, you can utilize the same technologies for your business that the competitors are using. This will result in higher efficiency, and you will be able to generate higher income. In this way, understanding your competitors is helpful for a new business regardless of the category of business. 
4. Flower Delivery E-Commerce Availability 
In the modern era of technology, the internet is flooded with a variety of E-commerce platforms. Numerous websites are offering different according to our needs at our fingertips. So, it is necessary for a flower delivery business to be available on a single E-commerce platform. For this, you can create a website and list your products there. Additionally, the website should be properly designed to attract customers. There are various options for building your website. Once the website is set up, you can list all the details according to the products, along with delivery timings and the best buying options. Note that there should be no defects in the listed flowers, as everyone wants fresh flowers.
5. Convenient Delivery 
Every industry is making itself better to fulfill the demands of consumers at a higher pace. Therefore, you must ensure a properly coordinated delivery system to carry out faster delivery. Moreover, every delivery business requires an integrated network to deliver goods as early as possible. So, properly manage and execute all mechanisms to efficiently serve the customers while delivering flowers. Apart from this, there must be adequate order tracking, so the consumer stays updated in each step. In addition, you can use powerful transporting vehicles such as Tata Ace Gold Cx for ease because this Tata Chota Hathi price is affordable and will help you with efficient delivery. 
6. Expanding Market Networks
Marketing has a significant impact on any business. With proper marketing, the business will continue while decreasing profits. The first step in business marketing is knowing the audience. This means identifying the target customers for your product. For example, flowers are generally popular among youngsters. So, the advertisement for the flower business must be tempting and colorful as per the young audience. The most common marketing strategy is online marketing. You can prefer social media platforms to promote your flower business. This will boost your market value, and you will be a step ahead in your industry. 
7. Customer Feedback For Improvement
Everything can be improved through a little criticism. That is why the feedback of the consumers is crucial for better working. After delivering flowers, you are responsible for reaching out to the customers for their opinion. This will help to know what a customer wants. Furthermore, customers also give new ideas, which will lead to the benefit of the business.
If you want, you can start a flower business plan by investing 5 to 10 thousand on a small scale. Apart from this, you can keep other things you want to keep for decoration. If you're going to grow this business, then you can also keep decoration items along with flowers. For this, you will have to spend the cost according to your need. At least to do this work on a large scale, a cost of two to three lacs rupees may have to be incurred.
Conclusion
This was the ultimate guide before starting a flower delivery business. If you follow these tips, your business will flourish, and you can earn a profitable income. Moreover, the flower industry is also helping to create employment in our country. So, any business related to floriculture has a great market value. Stay tuned with us for such business-related articles.