7 Things to Know for Shifting the Car Successfully
Shifting to a new city is not easier. There are many things to do. You may have mixed feelings. You must have the happiness to explore the new. But similarly relocating your things safely will never be easier. Do you need to shift your car? If yes, then choosing the right car carrier services and more will be the need. There are many things you have to take care of. You are thinking of what those are? We just tell you about it through this article.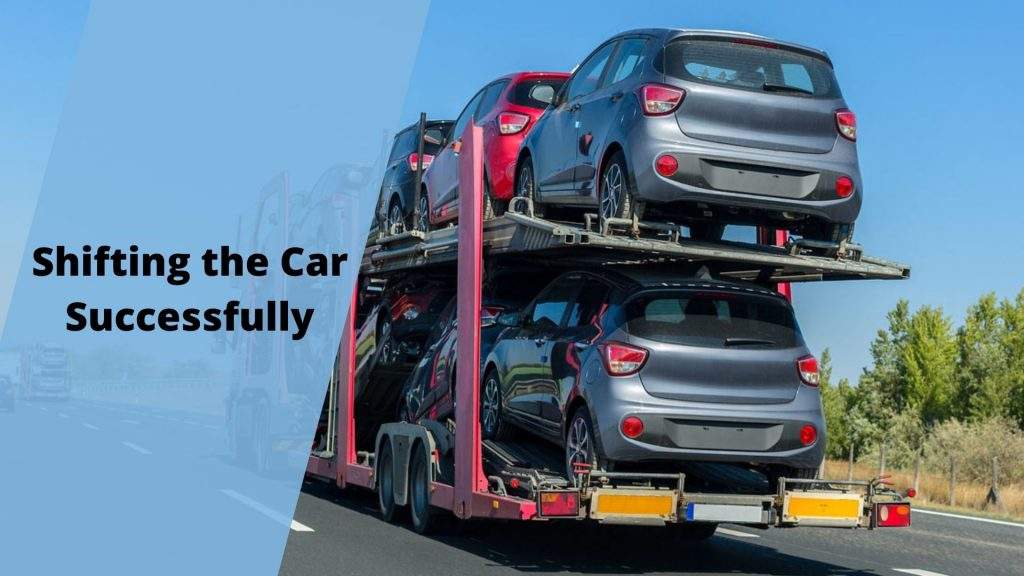 7 Important things to know when shipping a car
1. The risk depends on the car carrier option
You may ship your car through an open or closed trailer. What you are choosing, depending on that you may find risk. If you go with an open car carrier, then it will be cheap for sure. But the risks of damages and more will be there.
When you are thinking to choose a closed car carrier, then it can ask for money that will be more. But the safety is there for sure.
So, take your call wisely. When you talk with the Packers and Movers for the Car Transportation and then ask them about their assurance of safety. If you find that the company is using chains to secure the vehicles, and then choosing that company will never be a good one. It can be the reason for a dent in your vehicle. So, know each smaller thing well. After that, make your mind. It will help you to choose the best.
2. Giving time to read reviews is good
Reading and knowing more will always pay off. The same thing is applicable when you are hiring the best mover for car transportation. You should read the reviews. It will tell you about the company. Don't ignore single negative feedback. Read this properly and check the reaction of the company on that. When you find that each thing is just awesome, then you may think to hire them.
A single doubt is enough not to allow this company for shifting your car. So, give time to know the feedback and after that, you may think to hire the company or not.
3. Don't pay a deposit
You don't agree on paying the advance before the picking up. There is reliable Movers and Packers that asks for the amount but at the time of picking up or dropping your car. So, you need to recognize the red flag earlier. It can be possible that you just love the company. But if there is any demand like that, then just drop the idea of appointing them to make your shifting perfect. Keep it in mind and consider this before hiring the company.
4. Price is not everything
You can't just allow any company just because they are offering a lower cost for car shipping. You need to remember this. Yes, it is. Truly, everyone wants the best deal. But if the price is unbelievable lowest, then trusting it will be foolishness. It can be a trap. Remember it you can't allow yourself to take a dip in that.
You should do market research to know the cost. Whatever services you need, just calculate the things accordingly. When you get the idea of the average cost, then you can ask for the estimates from the company. When you find that they are offering a great deal as per the market and transparent about the things, then you can trust them.
Here, you should remember one thing more and it is all their commitment should be written. You don't trust their verbal communication. Keeping these things in mind will be another thing that will protect you from unwanted situations.
It can be possible that they may transport your car to a place in that city. It means that you have to pick from there. This can be the reason for decreasing the charges as well. But when you don't have time, then it can be a problem for you. So, check these things as well before confirming anything.
You have to find the best services and that to be at the perfect cost. So, get assurance about all, and make your shifting giving importance to all.
5. Know the insurance
You need to have transit insurance. If you have your car insurance and you think it is all, then you are wrong. It can be possible that the damages will be there while transporting the car. For repairing that, you need transit insurance. So, you have to check it in advance. Spending on it will be the requirement as well. So, you just consider the right insurance when transporting your car.
6. Inspection is the need
Your car needs a perfect inspection. A good company always does it before making the contract. They mention the condition of the car, smaller details about it, and more. This way, there will be no confusion, and the chances of not having the things and more will not be there.
If you like the company but the team just does the inspection verbally, no paper is there, and more, then it can't be a trustworthy company. Keep it in mind. Also, this is not the step you can sip. So, give your time to it and make sure that the inspection is done perfectly. After that, you may hope that the move will be safer and successful.
7. Preparing your car for the transport
You can't just give the keys to the car carrier service provider. You like the company for car shipping. It is really good. But along with it, your car should be ready to take the journey. You don't need to full the tank if it is carried through the trailer. Remember it and take the steps accordingly. If you fill it, then this can be a risk. So, just have a minimum, so that driving can be possible till the nearby filling station.
You have to make it cleaned properly. This way, you can have an idea of the scratches there on your car. Do you have a smaller dent? If yes, then it will be visible as well. This is the need. You can have pictures of those and in case there is any new damage, then highlighting can be easier. So, wash it and take pictures.
It is also perfect not to move the car with additional things. If you fix something that, then remove it will be the ultimate need. Keep it in your mind and do accordingly.
The car carrier company can give any instruction related to the preparation. If you find something that, then you have to give importance to it as well. This way, things will be perfect and your car is ready for the move.
Conclusion
Now, you have the idea of the steps that one should take for experiencing successful car shifting. So, give importance to each. You are new and this is the first time when you are shifting your car through an expert, then also taking care of these gives you the best experience of shifting. So, don't waste time thinking. Know each thing and experience the best move of your desire. You have to remember that your primary accountability is to make your car shifting safe. So, you can't afford to ignore these.