Find Top 10 Promising Mobile App Development Ideas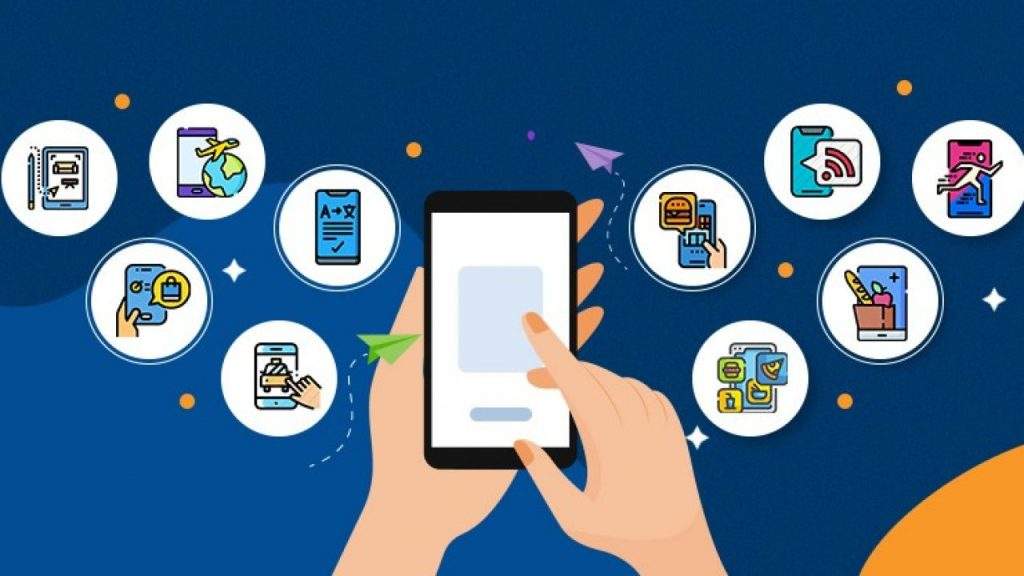 Mobile Apps have become the greatest advancement in the field of technology. Currently, every business, big and small is relying on mobile apps for sales, growth, and marketing. Mobile apps are an amazing medium to run online businesses. You have always wanted to start a mobile app, but are you out of ideas? Are you wondering which mobile app will click well in the market?
To make your job easy, we have curated 10 innovative and unique mobile app ideas for the new year. Success begins with a great idea, right? So here are a few interesting ones that might help you craft an exciting mobile app. Read on.
1. Apps For Virtual Studies
The most important of them being the online study scenario and virtual classrooms. Virtual learning has made education so comfortable and engrossing that children have adapted themselves to enjoy online study classes. There is no doubt about the fact that physical interaction is still beneficial in its way. But in this fast and unpredictable world where everything is being digitalized, mobile apps that enable virtual studies are the need of the hour. Such mobile apps also help schools to easily manage their faculties, and students without any difficulty. 
2. The Scan-To-Shop Apps
E-commerce has a big role to play in the world's commercial and financial market. In recent times, e-commerce applications have gained a lot of significance. Scan-to-shop apps enhance the functionality of e-commerce applications. A person can scan the items he finds attractive and look for them across various online stores to make a quick purchase. These Scan-To-Shop mobile apps bring forward seamless communication between users and online stores and catalogues, giving them a satisfying shopping experience.
3. Restaurant Reservation Apps
We all enjoy dining out and hosting family dinners. Making reservations at restaurants is quite challenging amidst our busy lives. Moreover, finding a suitable restaurant to dine in on weekends is mind-boggling. What if there was an app that shows the best restaurants around us, their availability, helps us to make a reservation, and also allows us to per-order food? Such apps would be of huge help. Guests can fix a time, use the filter option for cuisine choices, location, and pricing to find a suitable restaurant. Such mobile apps are will become a favorite among foodies within no time. 
4. An App For Home Remedies
Be it beauty or health, remedies suggested by our ancestors or Grandmom work best. Many people search for such home remedies on the Internet. But a mobile app that would display all such remedies for different categories and concerns will be an instant click. Remedies for beauty concerns, multiple health issues, cleaning, kitchen, cooking, etc., can be placed under one umbrella- in a mobile app.
This would help people to dump the unnecessary requirement to search the Internet for home remedies every time they need one. All you need is an amazing app development company that can understand your app idea and expectations and turn it into a reality. Make sure that you modify and change the remedies according to the geographical location. 
5. Crime Alert Apps
We know about the kind of threat that exists for our safety these days. The crime rate varies from place to place, and us being in an unknown location can threaten our security. Crime alert apps are a compulsory requirement. These applications alert us about a location and also educate the community about their surroundings with the help of a crime indicator. Crime alert apps also send notifications- providing warning signals in light of an anti-social incident.
6. Style Recommendation Apps
How many of us have wished for such an app? To know about the latest trends in fashion and grooming, to decide what style will suit us, what shoes to pair with that dress of ours, the latest in accessories, and a lot more- a single mobile app that brings solutions to all these concerns will in no time become the talk of the town. Style is something that shouldn't be limited to a few. Mobile apps that educate people about fashion and styling offer expert advice and recommendations that are very much needed in the app market. 
7. Dating Apps
These apps never go out of trend. Finding the perfect partner had never been so challenging. Amidst the swipe right and swipe left culture, online dating platforms have become increasingly popular among both young and old today. Seek app development services that can design a unique dating app for you.
Make sure you include features like video call, a secure platform for all genders and age groups, and a well-defined verification system. Online dating apps become an instant hit when they prove themselves reliable and safe. So, make those two factors your priority and let your app development company know the same.
8. Virtual Traveling Apps
Virtual traveling apps can open the door to new business opportunities. These apps can collaborate with travelers, tourists, and travel agencies and arrange for virtual tours. Make sure to add interesting and engaging activities to enthrall your customers.
9. Interior Design App
Every home is different, and so are the choices to decorate them. There are a lot of products available in the market for interiors. You don't have to consult an interior designer all the time for choosing the right furniture, curtains, paints, and for arranging everything properly. A proper mobile app can do that for you. Interior design apps can analyze pictures of your home and suggest the best possible ways to decorate it. They can also suggest stores to obtain what your house needs.
10. Music and Song Recognition Application
"Which song is that?" We often ask ourselves this question. An app that instantly recognizes the song will be of amazing benefit. You can also add a feature where you can look for the lyrics of the song, and watch the song's video on YouTube or other platforms. Online and TV shows have an encyclopaedia of songs playing in the background, but most of the time we don't know which song it is. So, you can add a feature listing all the songs that were played on web series or show. For that, you will need professional and complex coding, which a good app development company can do for you.
You can try any of the above-summarized ideas and develop a mobile app as soon as possible. Or, you can draw in some inspiration from these ideas and create something of your own. Either way, looking around you will help you notice problems for which a mobile application can be a solution. Hire the best company with reliable app development services, and you are good to go.