5 Ways To Make Your Beauty Salon A Successful Enterprise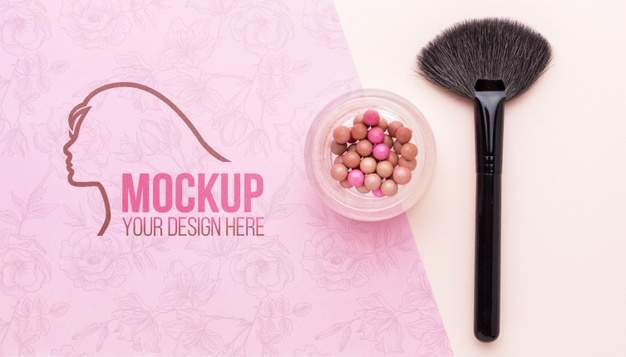 Beauty salons that are everyone's favorite and successful have many things in common. In part, it is through the recruiting of experts and keeping up with the latest trends, hairstyles, facial and skincare treatments. When the client is freed from anxieties the moment he or she enters the salon, you know that you have spent no time wasting in building credibility and trust with the former. 
Because there is a lot of contesting among beauty salons located in an area, standing out among the competition is how one can rise to the top. So what makes a beauty salon stand out? Let's find out. If you want to make your venture the best Nail Art, then consider this as your guide. 
1. Your Clients Should Feel valued 
When it comes to salon business, one thing that clients hate is moving from one salon to another. This means that the salon has failed to meet the needs and demands of a client. Keeping clients happy involves more than the beauty services you offer. If you want to establish a long-lasting relationship with your clients and ensure repeat visits, a little bit of emotional connection will do wonders.
Find out when they celebrate their anniversaries and birthdays, so you can offer them special discounts, on this memorable day. A signed card delivered via mail from the entire staff is just some of the inexpensive things you can send to feel special. Such small gestures will only add value to your business.
If you are looking for the best beauty parlor for Bridal makeup, make sure that they provide customized bridal packages that fit your exact requirements. 
2. Embrace the latest tools and technology 
Successful skin, hair, and nail salons are making a difference by embracing tools and technology to differentiate themselves from their competition. From messaging platforms to scheduling software, beauty businesses have effortlessly streamlined operations. Digital marketing is a welcoming addition if you are vying for supremacy in the area you are located.
Treatments such as laser hair removal, hair transplants, and skin treatments also require experts to keep up with the latest technology that minimizes the downtime providing more effective results as it is bound to happen as new methods take the place of the old. 
3. Maintain Standards of Hygiene
Cleanliness and hygiene in your salon will play a vital role in making you successful in what you do best. Tools such as scissors, tweezers, and combs can easily spread germs if you don't do your bit to put a stop to them. Hygiene should be a priority in the everyday running of your salon. For efficiency, simply manage a salon hygiene checklist so the entire team of best practices. If you are looking for a hair transplant clinic, make sure that they follow the best practices of hygiene before making an appointment. 
4. Hassle-Free Communication With Clients 
You will be in constant communication with clients addressing their needs and wants and matching their expectations every step of the way. The ability to communicate effortlessly so that the client is satisfied each time is a challenge not many salons relish. Communicating a solution will be a prime factor in the success of your salon. Therefore, your in-house experts and staff cultivate this habit regularly to build a good rapport with clients.
5. Recruiting of Beauty Professionals 
For successful salon recruitment, managers and salon owners need to define what exactly they are looking for in a candidate. Certificates, skills, and experience should matter. However, the applicant's personality, work ethic, and personality will also play a crucial role in how your team and business will move forward.
Hiring talented new professionals is one thing. Keeping everyone happy and motivated is another. Instead of boring weekly meetings, you can add salon-oriented games that elevate everyone's mood. Also, salon professionals often work tirelessly during the weekends. The number of extra hours worked during such scenarios can be compensated during the weekdays. There are countless other ways you can explore to boost the morale of your team which will definitely play an important role in keeping you at the top of the game for the long run.
Wrapping Up
Striving for the best hair salon for females and males will come up with its own challenges. Salons that emphasize educating their team and keep up with trends perform better financially. Maintaining hygiene, embracing new tools and technology, and digital ways of reaching clients is one step forward. Making clients and employees feel valued is another step in making your beauty salon a household name in no time. Retain talented employees and work towards adding more clients to your unmatched salon experience.