Major Benefits of Acoustic Floor Insulation You May Not Know About
The Importance of Acoustic Floor Insulation
Acoustic floor insulation helps reduce unwanted sounds and vibrations that would otherwise transfer through the floor. The material design is installed under floor coverings and provides support to the flooring.
Most acoustic flooring insulation come in rolls and are glued to the sub-floor. However, in some types of floor, additional support might be required depending on the age of the building and other factors. It is not advisable to add more than one layer of acoustic underlay as it can make the sub-floor unstable.
Acoustic flooring underlay incorporates multiple layers and thickness which is made of a wide range of materials including recycled rubber, polyester matting, and composite materials. It is one of the most popular, simple, and effective solutions for reducing the noise of squeaky floors, footsteps, and other noises that have the potential to disrupt your comfort living.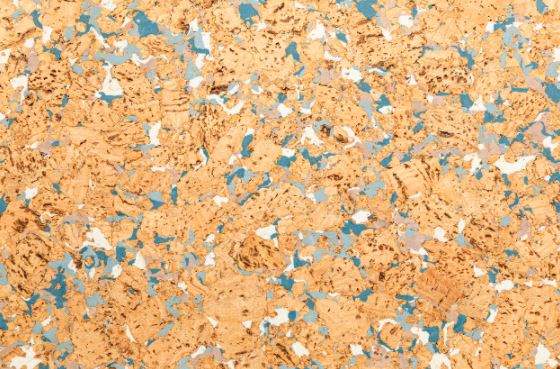 Let's look at some of the benefits of Acoustic Floor Insulation That You May Not Know About:
#1 Comfort For Your Feet
One of the main benefits of acoustic flooring insulation is the underfoot comfort that comes with an acoustic insulation board. Since it is installed between the top of the floor and the hard surface of the ground at the bottom, it provides a protective layer for superior comfort for your feet. This makes it an ideal solution for any type of flooring. Install underlay carpets to prevent premature wear for long-lasting comfort.
#2 Thermal Protection
Acoustic flooring insulation offers superior thermal protection apart from being able to insulate from the sound. It helps keep the cold out from the hard surfaces whilst providing an additional layer of insulation. This drastically reduces the heat loss through the floorboards and works a great season in season out.
#3 Dust Insulation
Dust lines can be easily prevented by installing acoustic flooring since it acts as a barrier. It minimises the airflow in a room which means it successfully prevents the accumulation of dirt and dust particles carried by air.
A quality acoustic flooring comes with a wide range of benefits while prolonging the lifespan of your flooring. So spending a little more is nothing less than a worthy investment offering great value in return. Some top companies offer acoustic flooring underlay, and Rockwool insulation is one of them. The benefits of Rockwool insulation out weighs its cost. Always search for companies that offer value to your flooring for a long-term solution, compare prices and choose an underlay that meets your requirements.
Acoustic Flooring At Office
Acoustic flooring is the biggest difference when it comes to reducing unwanted noise and sounds in an office space. Business owners priorities a pair of new acoustic flooring coupled with other sound-absorbing materials such as acoustic walls and ceilings for maximum sound reduction. Sound masking is also used in certain places where a specific background sound is added to reduce noise and enhance the focus and concentration levels of the employees.
Portable acoustic panels are also gaining popularity in next-gen offices were there placed on the office walls. Easy to move around depending on the needs, they are more affordable and cost-effective if you don't have your office space yet.
Acoustic Flooring At Hospitals And Clinics
Managing unwanted noise in hospitals is nothing less than an uphill battle. Types of equipment, carts, conversations, footfalls all combine to create a constant commotion that turns to be disruptive for anyone who has come for a cure. Noise generated as mentioned above forces everyone to speak louder to be heard clearly over the set noise, resulting in what is known as the cocktail party effect.
A calm and quiet atmosphere improves patient's health that can be achieved by rubber flooring. The combination of acoustic insulation materials with rubber absorbs sounds and creates a comfy walking surface for patients and staff, especially for patients who more often than not wear socks and are barefoot. It is a win-win situation when you consider the comfortable surrounding for patients with all the calm atmosphere they need to recover.
Wrapping Up
Soundproof insulation is the need of the hour. Handling sound is a key design consideration when designing a building irrespective of industry. To enhance sound quality and reduce noise disturbance, selecting the best acoustic insulation material is important which depends on the overall design of your building.
When a noise is made within a building, it will either be reflected, transmitted or absorbed by the floor, not to mention, walls and ceilings. The objective of sound treatment is to prevent transmission of sound from floor to floor and reduce background noise to enhance the quality of sound within a room.
hat is the best acoustic insulation? Rockwool acoustic insulation is the best flooring insulation to reduce noise from a lower floor to an upper floor with thermal and fire-resistant properties. Together with wall coverings and ceilings, your acoustic flooring system will provide the best acoustic environment based on your building's application.