List of 8 Bridal Lipstick That Should Be Definitely There In Your Kit
Shaadi holds a very significant place in Indian tradition. And we can clearly see a glimpse of Indian culture and tradition. And besides the covid 19 diseases, Shaadi is still happening without diminishing its spark but yes by following all the rules and regulations like wearing masks, sanitizing hands etc that should be followed. And in these tough times, it's even tougher being a bride because there are so many options in the market; whether it is wedding outfits for different occasions or personal care products, there are tons of choices available. Every tiny thing should be taken care of and shouldn't be overlooked. Because every little detail is going to be eyed upon. So there should not be any room for any mistakes.
Every bride wants its bridal trousseau to be perfect that contains everything that is of A1 quality. Outfits-check, skincare products-check, makeup kit? No?. Worry not let's curate it one item at a time. And we will start with the very basic yet very important item in the makeup kit. Yes! You guessed it right, that's lipstick! We girls just love lipsticks as it has the power to uplift our mood instantly and can save any disastrous look.
And let's admit we girls owe a lot to the human whoever had invented this magic makeup item. It's like a magic wand that can convert any look from flab to fab instantly. And when it comes to selecting the right lipsticks for the bridal makeup kit, it's even tougher to select just some handful of lipsticks that have just the right shades because of the plethora of options available in the beauty industry. Talking about the choices, we often make mistakes when we are provided with loads of options while selecting any product. So to help you out with your issue of indecisiveness and spoil you with the options, we are here with some gorgeous lip colour options both from high end and drugstore brands!
Bridal lipstick that should be definitely there in your kit:
1. M.A.C. Retro matte liquid lipstick- Ruby woo
Starting with the basic and the most gorgeous lip colour of all-Red. It is one of the lip colours that suits everyone. There is a shade for everyone in the colour red that suits them like a dream. And this one particular is a universal shade of red the brand M.A.C. suits every lady on the planet. And as they say when in doubt wear red. So, ladies go for this iconic lipstick while considering lip colour options for your bridal makeup kit.
2.Lime crime velvetines liquid matte lipstick-Pumpkin
Some of the gorgeous lipsticks just go under the carpet because of other popular lipstick options but are pure beauty. And this gem of a lip shade is one such amazing lipsticks from the lesser-known brand- Lime crime! The pumpkin shade of this range is a true match for all the gorgeous bride-to-be ladies. It's a beautiful unique reddish terracotta lip shade that goes well especially with all your traditional outfits.
3.Smashbox always on liquid lipstick-Gula-bae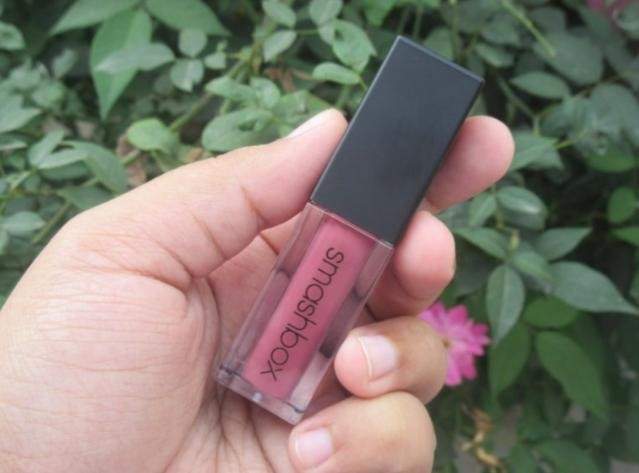 Gula-bae shade from the brand Smashbox would be your lip bae for your everyday looks. It is a beautiful shade of Turkish pink rose colour that would be suitable for all the occasions and you can even carry it in your bag for your honeymoon or wear it at your workplace after your wedding. It is the subtle pink colour that is not too full nether too loud and that makes it a stunning lip shade that deserves to be in your makeup vanity.
4. Maybelline New York Colour Sensational The loaded bolds lipstick- Mauve It
Another gorgeous everyday slightly dark lip colour that you can wear literally anywhere. It is slightly inclined towards the plum mauvish colour family. Thai lipstick in the shade "Mauve it" definitely a true deserving lipstick candidate for the makeup kit. And the plus point is its formulation. It has a creamy consistency that allows it to glide on your lips so smoothly that you wouldn't feel like you have worn anything on your lips.
5.PAC Sweet Sensation Lip Cream- Old School
Want something cute that goes well with all your kinds of outfits in your lipstick collection? Go for the shade "Old school" from PAC cosmetics and trust me you wouldn't regret the decision. Coming from a trusted brand it performs well too. So, getting your hands on this beauty for your makeup trousseau.
6.Colorbar Sinful Matte- Unspeakable
Another stunning universal shade that gravitates towards the brownish maroon kind of colour. The bullet packaging makes it easier to apply on your lips*another pro*! And if you are bored with the usual pinks and reds, then you might want to try a shade of brown without looking too flat or too bold then go for this lipstick in the shade "Unspeakable" and you would be proud of your decision.
7. M.A.C. Retro Matte Liquid lipstick- Carnivorous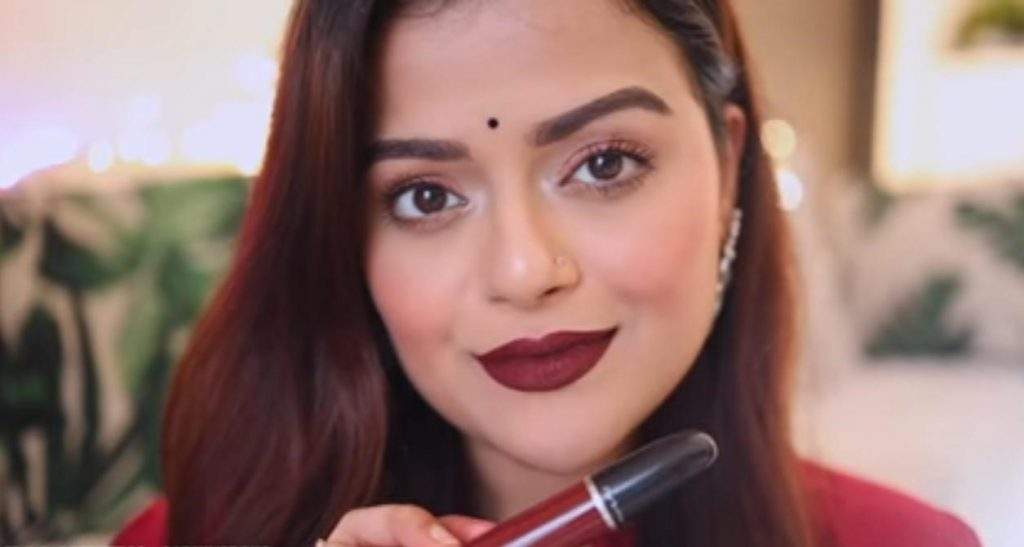 If you are one of those brides who want to go all out with your lip colour and make a statement with your bold lips or want a lipstick that stands on its own, without the need for elaborate eye makeup yet want to fit in then this is your match lady! This pretty maroon shade from the high-end brand M.A.C. would be a perfect fit for your date nights as well as for family parties and functions.
8.Nykaa matte to last! Mini Liquid lipstick- Gul 17
Suggest to you an everyday pretty lip shade that won't make a hole in your wallet. This pinkish peach shade "Gul 17" from Nykaa would be a lipstick that you want to reach out to over and over again because of its gorgeous color and its price range. It's a mini lipstick that you can easily carry even in your sling bags.*Yay!*
Check out this amazing article on corsetry mistakes that you should avoid.