Leverage The Power of Digital Marketing for Rapid Growth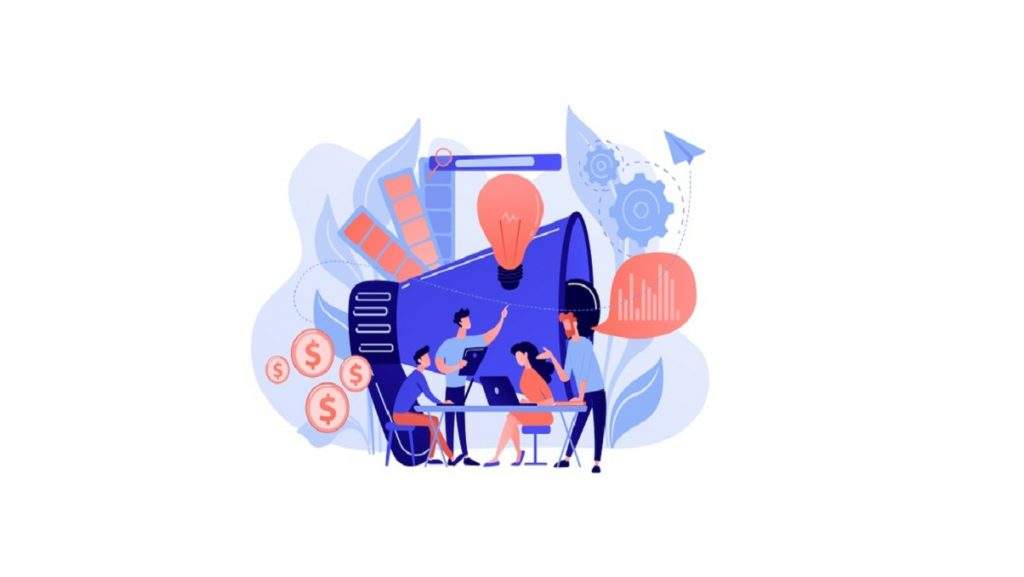 Marketing has always been about making the right offer, at the right time and in the right place. Most of your customers today use online channels. They hang out on social media, update themselves through blogs and videos, or find their needs through search engines. That's why most marketers or digital marketing agencies leverage the online mediums and help you to be present where your customers are. This also makes sense why online marketing is rapidly taking over the offline means of conventional marketing practices.
Let's learn all about Digital Marketing so you can craft a winning strategy for your business.
Digital marketing and its role
Simply put, Digital Marketing is – marketing using digital means. Here you promote and sell your products/ services using online marketing tactics like email marketing, social media marketing, or search marketing. With the exponential growth in online users, Digital Marketing provides your business the best way to reach out to your prospects with the right messaging so they can learn more about you and your products/ services, ask questions, and even convert into your customers.
Various digital marketing companies are there to help you use the right tactics. Different tactics of digital marketing work together to help you -1. Identify your target customers and reach out to them with tailored messages 2. Increase awareness about your business, products, or services among your target audience 3. Engage your customers and nurture relationships, and 4. Make offers that your audience appreciates and responds to.
The result is – enhanced brand image, an increased number of leads that convert, and rising profits!
Now, who doesn't want that? So, let's see how you can use it.
How businesses can use Digital Marketing?
Every business in every industry can use Digital Marketing to their benefit. Their strategy and channels may be different. The key is – develop the right buyer persona to identify the need of your target audience, develop a digital marketing strategy that puts you in all the places your target audience are already hanging out, and then use different digital channels to connect with them in various ways.
Also, you need to use one or more of these tactics…
Create content to keep your target audience updated with the latest in the industry, addresses the issues they're facing, and helps them solve those issues.
Use the Website and Social Media to share the content you created. Also, engage with your target audience as friends and followers.
Optimize your content with search engine optimization (SEO) to rank it higher and be visible to those who search for the information that you've written.
Update your website and use paid adverts to drive traffic to your website so people can see your latest offers.
Follow up with your audience through email marketing and make sure that you keep providing solutions for what they're looking for.
These are different tactics that you can use. But together they all create an effective, easy-to-operate digital marketing mechanism that can be used by any business irrespective of what it sells.
Is it too much for you to manage? You can take the help of experts by hiring a digital marketing agency.
Now, let's break it down and learn a bit about each tactic so that you can integrate one digital marketing tactic at a time.
Common Digital Marketing tactics
Search engine optimization (SEO): It's all about using ranking your website and content (like blogs, infographics, etc.) higher in search engine result pages to increase organic traffic.
You can use "On-page SEO" by researching keywords for their search volumes and using them in your content. You can also use "Off-page SEO" by networking with other publishers and writing guest posts on their websites (that link back to your website). Then, there is "Technical SEO" which is related to your website's backend and coding which affects the loading speed of the website and ranks it higher.
Content Marketing: It relates to creating and promoting content pieces like Blogs, eBooks, Whitepapers, Infographics, etc. that help you increase brand awareness and lead generation.
Social Media Marketing: You can promote your brand and content through social media channels like Facebook, Linked In, Twitter, Instagram, and others to get increased brand awareness, leads, and traffic. You can use tools to schedule your posts on multiple channels in advance and monitor the analytics.
Pay Per Click (PPC): It's a way to drive traffic to your website by paying the publisher for each click on your advertisement. The most common example is Google Ads to rank on top of search pages. You can also use Facebook, Twitter, or LinkedIn.
Email Marketing: You can use an email campaign to promote your content and divert traffic to your website by sending a series of emails related to discounts, events, promotions, follow-up mails, etc.
Apart from these, you can use affiliate marketing, online PR, sponsored content, and many others. You can also automate your basic marketing operations through Marketing Automation Software. You can take the help of a digital marketing agency to understand which tactics are best for your business.
Can you make it work for you?
Digital marketing requires consistent efforts. If you have a product or service that the market demands, you can easily use digital channels to market it to your target audience with the right digital marketing strategy. Else, you can leave it to the professional by hiring a good digital marketing agency in India to help you boost your brand image, place your company higher in search rankings, or manage your social media presence.