Launch The Ubereats Clone And Earn The Patronage Of Your Customers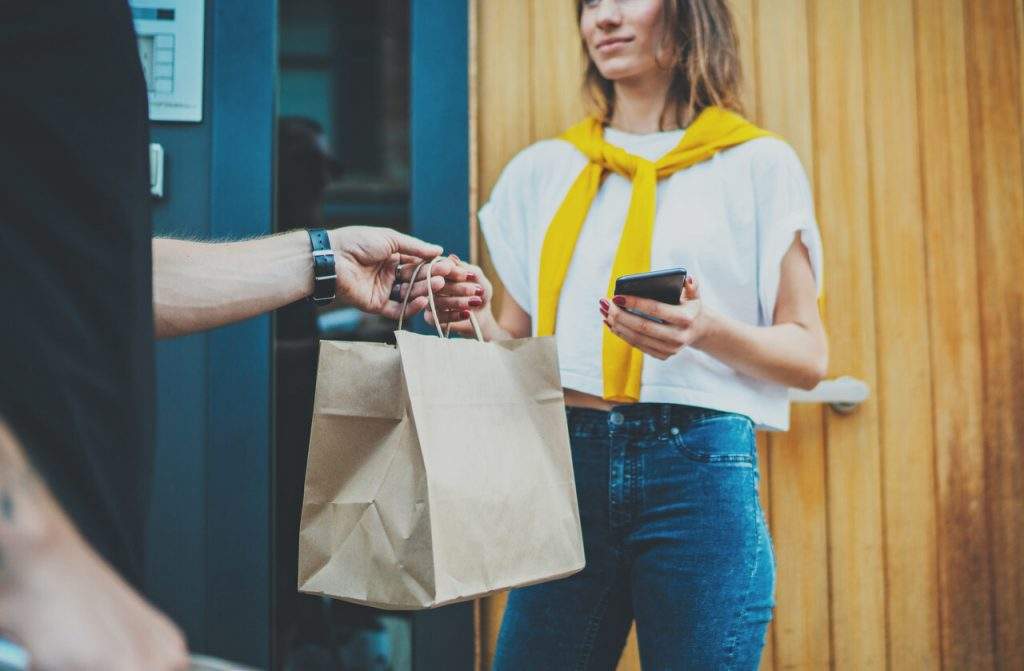 Regardless of the dense competition that prevails in the on-demand food delivery sector, there are always ways to overcome the challenges. This blog is especially to encourage individual food businesses and restaurants to develop a food delivery app like UberEats so that there is no need to be dependent on aggregator apps.
In the first half of this blog, we will discuss the tips for staying ahead of the competition. In the second half, we shall discuss the benefits of the UberEats clone app solution.
Key Pointers For A Successful Restaurant Business
Never compromise the quality of the food items
In general, the key to customer satisfaction and engagement is the quality of the service or product. If the quality of your product or service dips, your customers will never mind leaving. For instance, there are businesses that will provide a high quality of service or products during the initial stages of their business. As the user base surges, slowly the company will start compromising the quality of the service.
You may have witnessed this in many cases. So, never let this happen in your restaurant business. Even though the number of menu items you offer is less, don't compromise the quality. At the end of the day, people long for quality and lip-smacking food.
Try incorporating different menu
As a startup, it will be hectic to manage the business and focus on grasping users. But at the same time, you must put in some smart efforts to elevate your business. A simple addition to the menu can turn out to be favourable for your business.
Rather than sticking to a specific cuisine, try incorporating different regional cuisines. Of course, anyone would love to taste different cuisines. Along with that, you need to know whether your customers prefer the new additions on the menu or not.
Ensure that your customers are in the loop by taking out frequent surveys on their preferences. Only by communicating with your customers can you know their likes and dislikes.
Personalization
Personalization is the key to keep customers coming back to your restaurant. Personalization can be carried out in different aspects. Let us see them in no specific order. First, the menu and the ingredients can be personalized according to the users. I can hear you saying that it is next to impossible. A restaurant that caters to a large number of customers cannot personalize each and every order. Agreeable!
For that, you can implement the tactic of segmentation. Examine the order preferences of customers and check whether you can group them according to their likes and dislikes. If you can achieve this, you can easily reach a win-win situation.
Next, personalization can also happen in ordering packaging. While you pack an order, leave a small token of love by mentioning your customer's name. It could even be a thanking note. A small personalization can bring a great impact on your business.
And finally, it is important to personalize the promotional messages and emails you send. Marketers' favourite personalization tool is email. Yes, no other marketing tool is better than email marketing when it comes to personalization. Also, it is relatively easy to track the likes and dislikes of users.
Food recipes and videos
Educate your customers on how different food items can be prepared at their homes. Sometimes, it is also good to reveal your secret ingredients to your customers. Yes, this will impress your customers and lets them order more.
There are two ways to impress your customers through food recipes. One is to provide a manual that comprises the ingredients and the entire procedure. So, if customers are willing to try a recipe that is listed on your catalogue, their engagement on your app will increase. So, to keep their engagements high, you can let your app pop up with offer and coupons.
Other than that, add some ravishing food preparation videos to your app. We all have to agree that our taste buds elevate whenever we watch a food preparation video. If you curate attention-grabbing videos, then your customers will be tempted to order that item from your app.
Partner with social media influencers
Believe it or not, social media influencers are the best choice for advertising your service or product. Like how brands carry out different forms of advertising, influencer marketing is one such type and is also effective.
While partnering with influencers, make it clear whether you want them to post an image shout-out or video shout-out. You would have come across influencers, especially food influencers, tasting a particular food and reviewing them on the spot.
Hey, that's all about the metrics that define the success of your restaurant business. The much-awaited second half follows!
Why does UberEats clone?
UberEats clone is the king of food delivery app development solutions. The clone version exactly replicates every feature and is economical. These two attributes push business owners to invest in UberEats clone rather than choosing the costly in-house app development.
When you examine the pivotal benefits of integrating an app like UberEats, there are numerous to state. The app houses a magnitude of advantages for customers, delivery persons, and the admin (you).
Customers can log in with social media credentials, track the order's location, make digital payments and leave reviews. Similarly, delivery persons can get route guidance, check earnings, and make use of the availability toggle. And finally, you will have complete governance over the business through the admin dashboard.
Wrapping up,
The best decision you can make is to create an app like UberEats and bring in a crowd of users.