How To Start A WordPress Blog From Scratch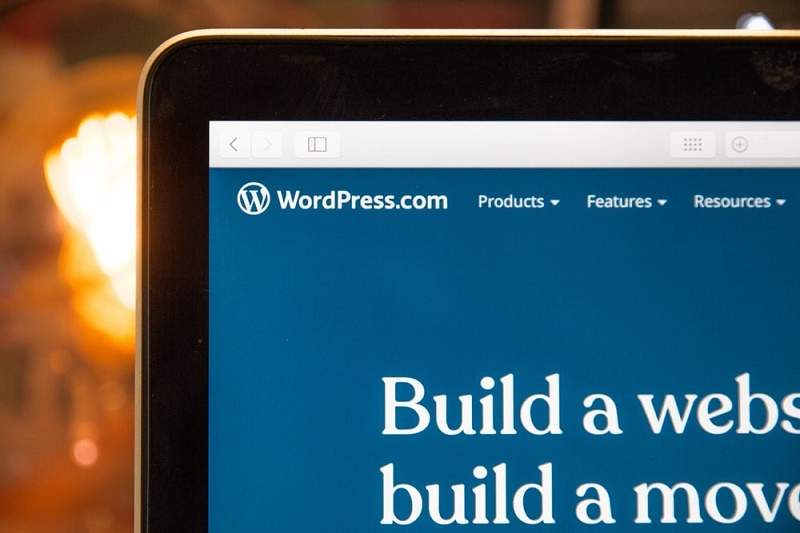 Since I launched a blog over a year ago, I've earned thousands of dollars online, generated over 1000 leads for my business, published hundreds of posts, written handfuls of guest posts, and have become a full-time student and coach of internet marketing.
Oh yeah, I didn't know a lick about internet marketing or blogging when I first started, so what's stopping you?
This tutorial will show you how to set up your own custom branded WordPress blog click-by-click so that you can kickstart your blogging career.
What You Will Learn
How to create a blog over my shoulder click-by-click
How to set everything up including your own custom branded domain name
The site will be mobile responsive, optimized for SEO and have social sharing buttons
How to add an email subscription form so you can start collecting leads for your biz ASAP
Bonus! Watch My Free Webinar: Discover How I Generated My List Of 866 Leads & Generated Dozens of Sales Online…Using This Simple 5-Step Formula!"
Don't Like Video? Follow This Instead!
Hey, my name is Tim Alwell – I started this blog back in February 2014 after reading Pat Flynn's niche site duel.
My original intention was to create a fitness blog because I was a personal trainer and I wanted to make an additional income online.
However, I shifted gears and made an "Internet Marketing tutorial" blog instead because I wanted to teach others how to use a blog to increase their income online.
So, it doesn't matter if you're an internet marketer, network marketer, affiliate marketer, or if you sell a service like personal training or a product like handmade bracelets.
This tutorial will show you how to set up a blog that's ready to market your products and services online Importance Of Having A Good Domain Name.
You Will Learn How To:
Get a domain name and install WordPress
Optimized your blog for search engines
Add social sharing buttons and social media profiles
Create a site that also works on mobile devices
Ensure the security of your site and automatically back it up just in case
Create blog posts, navigation menus, and more
And lastly, how to create a form on the sidebar that will give readers the chance to subscribe to your newsletter via email.
This is the MOST important piece of your blog — to collect email subscribers so you can build a tribe of people who are interested in your products and services.
So let's do this!
Getting Started
Before we begin, here's a glance at what the final product will be.
Below is a screenshot of the blog I created along with a sample post.
How To Get a Domain Name
The first thing we need to do is setup a domain name and find a website hosting service.
A domain name is simply the URL of your website (ex. tipsfromtim.com), and hosting is like renting office space for your business but on the internet.
I recommend Hostgator because they are reliable, cheap and have 24/7 online chat for customer service.
Plus they give you a domain name at no extra cost, which is sweet.
Here's what to do:
Go to Hostgator and click the yellow button that says Get Started Now.
It will prompt you to choose a hosting plan. I suggest the Hatchling plan if you're just starting out.
On the next screen you will enter a domain name and fill out some basic information.
You don't need any of the additional services like SiteLock, Constant Contact, or CodeGuard.
Enter the coupon code "TIPSFROMTIM" for 25% off your order and finalize your checkout.
Installing WordPress
First, you will need to log in to your account on Hostgator (they email you login information after you checkout).
Here are the next steps:
After you login, it will bring you to your Hostgator Control Panel where you can click Get Started With WordPress Today.
On the next screen, click on the button that says Install WordPress and fill out the form with your admin email and admin user.
Click the green Install WordPress button to complete the installation
Congratulations! You have installed the basic WordPress setup.
Next, you will login to your WordPress dashboard using the given username and password (which you should write down).
No need to be intimidated by WordPress. It powers 23% of the web and is made with non-coders in mind, so mastering the basics won't be hard.
The first thing to do is edit your Site Title and Tagline in the General Settings, then click save changes.
Permalinks
Next, click on Settings –> Permalinks.
Change the default selection to post name.
Installing Plugins
To install plugins, follow these steps:
First, you want to download these awesome plugins. Then you want to install them.
Choose add new
Upload the plugin
Activate the plugin
Repeat for each plugin
There are 9 plugins in the plugin pack I provided.
Configuring Plugins
Start by choosing SEO on the left side navigation bar. Go to Webmaster tools and complete the setup for Google Search Console and Bing Webmaster Tools.
Then select the Titles and Metas submenu and follow these steps:
Select the Homepage tab and fill the meta description template box. Use keywords that describe what your site is about.
Go to post types and check the box under Media that says "no index, no follow".
Go to Taxonomies and check "no index, no follow" for Tags and Format
Go to Archives and check all 4 boxes under Duplicate Content Prevention
Go to Other and check all 4 boxes
Next, select XML sitemap submenu and follow these steps:
Go to post types and check Media only
Go to Taxonomies and check Tags and Format.
Improving Site Security
iThemes security will protect your site from attacks and hackers.
In the dashboard of the plugin, fix high priority items.
Backing Up Your Blog
You should have your site backed up in case anything happens, so head to BackWPup and add a new backup job.
There's a lot of settings to play with, but I like to have my backup created as a .zip file and emailed to me once a week.
Click the "Schedule" tab and select With WordPress cron and select how often you want a backup file emailed to you.
Finally, select the "To:Email" tab and change Maximum file size from 20MB to 0MB.
Setting Up Google Analytics
Next step is linking Google Analytics to your blog so you can record data and get access to all your stats — like visitor numbers, most popular pages, demographics, popular keywords, etc.
Just authorize the plugin and follow the instructions to install.
Adding Social Sharing Buttons
You probably want to add some social sharing buttons to your site.
So head to Settings –> Floating Social Bar and drag the social buttons you want into the box.
Then select where you want the social buttons to appear (posts, pages, media).
Adding Affiliate Links
Pretty Link plugin lets you shorten a long affiliate link and make it "prettier."
First, select the Pretty Link options and do this:
Under link defaults, check the boxes "Track Link" and "Add no follow to link"
Change the default link direction type from Temporary (307) to Permanent (301).
Next, you can add your first affiliate link by going to add new link.
As you can see in the picture above, I've created a pretty link for my Hostgator affiliate link. Instead of the long and ugly version, I condensed it to timalwell.com/hostgator.
Installing a Theme
WordPress has thousands of free and premium themes to choose from. Just go to appearance –> themes.
I like to use a premium theme because they are optimized for SEO, mobile responsive and are updated often by the developers who created them.
That's not always the case with free themes — so be careful if selecting one and make sure it has the capabilities mentioned above.
I chose a premium theme by Solostream called WP-Professional.
After you install and activate it, you are ready to create pages and posts!
Adding Pages
Pages are the navigation tabs you see at the top of a website.
You can add a new page (ex. About Me, Testimonials, etc.) by going to Pages –> Add New and then publishing the page when it's finished.
Once you publish it, it should appear in the navigation area on your website.
If it doesn't you will have to create a custom menu but going to appearance –> menu and then drag and drop the pages you want in your menu.
Adding a Contact Form
You can easily create a contact form page using the Contact Form 7 plugin you downloaded from my plugin pack.
On the left side navigation menu, click Contact –> Add New.
Name the page and publish it.
Adding Posts
Creating a blog post is a piece of cake. Just click on Posts –> Add New.
You can fill in the title of your blog post at the very top, and the body content in the box below.
Adding YouTube Videos
It's easy to add YouTube videos with the Shortcode Ultimate plugin.
Just click the Insert Shortcode box that appears above the toolbar, select YouTube and fill in the details.
Adding Affiliate Link Buttons
Using the Insert Shortcode feature, you can add custom created buttons that link to your affiliate products like the one I did with Hostgator.
SEO Optimization & Categories
Scroll to the bottom of the post and you will see the Yoast SEO plugin you installed.
This is how you can optimize your blog post for the search engines by adding in a focus keyword, an SEO title and a meta description.
The snippet preview will show you what it will look like to a viewer in the search engines.
On the right side, you can add new categories to organize your blog posts.
You can also add a featured imaged to your post.
Setting Up The Sidebar
To customize the sidebar, go to Appearance –> widgets.
There are many different widgets to choose from. Drag and drop the ones you want and that's it.
Email Subscription Form
Capturing leads is your #1 priority as a blogger, so I highly recommend installing an email opt-in form on your sidebar.
Doing so is easy.
The first thing to do is get an Aweber account. You can get one for free for the first 30 days, so go grab it now.
Once inside, follow these steps:
Create a list
Create a sign-up form
Choose a template that you like
Change the width to 320 pixels
Find colors that pop
Type a header onto your form like, "Subscribe to get my new blog post"
Type a footer that promises you won't spam them
Format the text — center it and adjust the colors and size
Save the form once finished
Lastly, name your form and you're done.
Next, to go List Options and fill out all 3 steps.
The final step is installing your sign up form onto the sidebar of your blog.
Step 1: Activate Aweber Web Forms
Inside your WordPress Dashboard, go to Settings –> Aweber Web Form to get your authorization code and make the connection.
Once that's done, go to Appearance –> Widgets and drag and drop the Aweber Web Form widget to the sidebar and select the list and signup form you just created.
Hit save and you're good to go!
Now you have an email subscription form setup. Once people start visiting your blog and entering their information in, you can start marketing to them Eye-Catching Name Ideas Digital Marketing Company.
You're done!
I have guided you through setting up a blog that is mobile responsive, optimized for SEO, setup for social sharing, safe & secure, backed up and has multiple shortcode functions to customize blog posts.
These are the building blocks of increasing your income online with a blog.
You are ready to start creating content!
What's Next?
Now that you have the infrastructure of your blog in place, you want to start creating content and building your list of email subscribers.
It starts with identifying who your target audience is and what content they want.
That's why I created a free training called my 5-Step Blogging Cheatsheet.
You'll learn how to find 30-50 profitable blog post ideas FAST and get my 2 spreadsheets to help you keep everything organized.