How Much Does It Cost To Develop A Website for a Real Estate Business?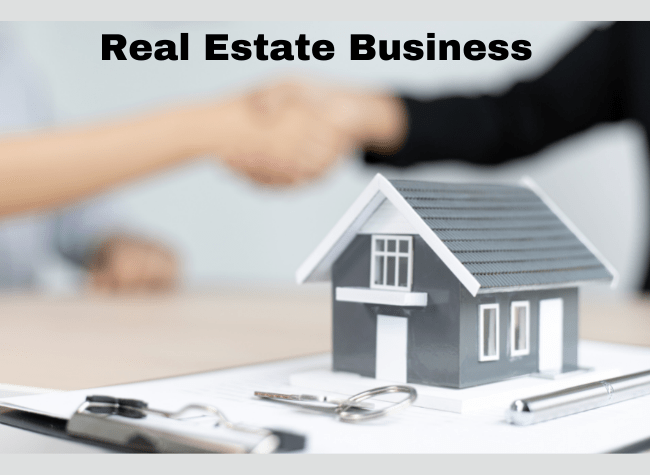 Determining the budget for Building a real estate website can be a challenging job, especially when there are so many factors involved in the process. The cost of a real estate website is supposed to be variable and can sum up to be really expensive or extremely economical based on certain factors. So how do you decide on an appropriate budget, and what are these factors that you should take into account? Well, to know this, you first need to determine what your requirements are.
What are your Website Requirements?
The first thing you need to focus on before you build a website for your real estate business is determining your requirements. It's essential to give a thought to what you want from this website as this will help you decide the resources you will need and hence the total cost.
You will have to decide:
What is your goal behind building a website?
What kind of pages do you want on this website?
Are there any features or functionalities you want to include?
Do you want to build the website from scratch or use ready-to-build platforms?
Do you want to invest in promoting our website?
Well, answers to these questions will get you straight to the factors that will eventually help you decide on the overall cost of your real estate website.
Factors Deciding the Cost of your Real Estate Website
The cost of your website will depend on a lot of factors, some of which are given below. Your final budget will depend on the time and resources required for each of the following:
Managing the Project
You will have to hire a professional who will be responsible for managing the entire project from the beginning till the end. They will be taking care of your website, from deciding the website structure and determining its content to communicating with developers and achieving targets on time. They need to make sure that all your requirements are met.
Core Content of the Website
You will need data that you would want to put up on your website. This data comes in different forms and is used to fill the pages of your website with helpful information. It includes content, photos, videos, real estate listings, and much more. If you cannot generate this content for your website, you will have to hire a professional who will help prepare it for you. Also, if you have decided to include a page for the blog and press release, you will have to hire a content writer for this job.
The Design of your Real Estate Website
The design of your website is the first thing that the users will see when they visit your website. And as we know, the first impression has the power to make or break your business. A beautiful, clean, and well-structured Website will increase brand reputation and attract more users to your website. There are many factors that will determine the design of your website, which include the overall design, page layout, typography, color schemes, and elements like icons and buttons. Thus the total number of design elements that you would want to include on your website will also affect its overall cost.
Website Development
This is when all your requirements are placed into action, and your website is created. Apart from this, there are other development features such as your website should be compatible on all browsers and should function perfectly on all kinds of devices. There are many other development costs involved that will depend on the advanced functionalities that you would like to include, such as search filters, chatbots, comparison tools, maps integration, and a lot more. Also, if you think you are done with spending once your website is live, you are wrong. Once your website is developed, it requires service and maintenance to make sure that it runs perfectly in the long run.
Conclusion
So let us get back to the subject of this post. How much does it cost to develop a website for a real estate business? Well, if you are looking to get a sure-shot estimate for your real estate website, then let us tell you that you are probably never getting one. This is because the cost of a real estate website can range from some hundred to a thousand dollars, and it all depends on the structure of the website, resources involved, choice of platform, and complexities faced.
Suppose you plan to hire a professional web development company. In that case, you can expect the cost of developing your real estate website to range anywhere from $5,000 to $20,000, and it can even increase if you have decided to include complex features and functionalities.