How Implementing a Partner Portal Can Help Your Business?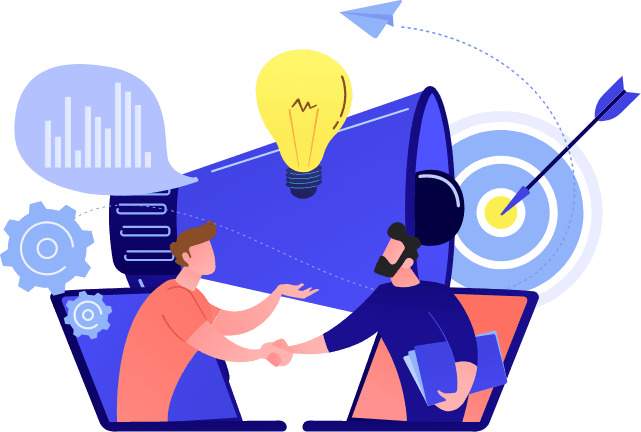 If you sell through indirect sales channels, investing in channel partner relationship management is essential for your organization's success. Without implementing the right management tools, taking care of the partner relationships can be a challenge, and sometimes it can also negatively impact your partner's sales cycle.
Partner portal solutions for Partner Relationship Management are filling the communication gap in PRM portal resulting in an improved channel partner sales cycle.
Using a partner portal is a crucial aspect for providing companies with the ability to improve their partners' sales cycle. It gives channel partners access to all the information and tools they need to help sell your products to the end customer. It serves better managing, tracking, and forecasting opportunities, deals, leads, and a lot more. Let us have a look at what it has to offer to your business?
Which Components of a Partner Portal Can Help Your Business?
With a partner relationship management portal solution, your partners can access customized training and even quizzes. A successful training program can focus on addressing the different aspects of the sales cycle. This includes marketing, sales, and technical knowledge. Also, providing your partners with certification for their training can encourage them to put more effort into understanding your company's policies, products, and strategies.
Still trying to decide whether a partner portal is necessary for your business? A partner portal solution can provide you with many components to improve your partners' sales cycle. Let's have a look at them:
Market Development Funds (MDF)
Using a partner portal to provide MDFs to your channel partners provides them and you with efficiency and clarity. Through implementing a partner portal, channel partners are easily able to request MDFs to perform marketing-related initiatives. This helps to increase your brand awareness. Additionally, it improves your channel partner sales cycle.
Document Management
How do your channel partners access the materials they need? If you are expecting them to get the assets from a shared drive or download assets from email updates, then let me say – it is irritating and unproductive.
A partner portal can give your partners access to document management. You can upload all your files in one secure, mobile-friendly, and organized location. And with easy access to materials, channel partners won't have to spend time looking for the resources they need. Again this improves the sales cycle.
Deal Management
Ever faced a situation where your channel partners have competed for the same business? Chances are you might have. Using a partner portal, you can avoid these channel conflicts. How? By controlling the lead flow to your channel partners. Yes, by overseeing and approving the leads your channel partners are going after, you can easily avoid the same channel partners trying for the same lead.
Furthermore, this can improve the partner sales cycle. One partner will not waste time pursuing the same lead when another partner is already close to closing it. Thus, this way, you can improve the partner sales cycle, avoiding partner conflicts and saving time.
Advantages of Using a Partner Portal?
If you implement a partner portal properly, it can provide you and your channel partners with several benefits like:
Easy to Access Partner Portal
A partner portal is easy to access and is mobile responsive. This gives you and your channel partners access to the resources they need at any time. These resources are available on-demand. Therefore, there will be no delay in the channel partner's sales cycles.
Partner-Focused
A partner portal enables you to offer personalization to your channel partners. This personalization covers the content made according to their usage, engagement, and activity level. Thus, it improves your channel partner relationship, and eventually, your channel partners will be more willing to make sales for you.
Improved Collaboration
Communication and collaboration can be challenging without the use of a partner portal. A partner portal provides you with a central system to communicate on accounts. By communicating on these accounts, you can easily save time and improve the partner sales cycle.
Accessible to Measure Key Performance Indicators (KPIs)
By using a partner portal, you will understand areas better. And decide where you are succeeding and where you need to add improvement. This includes performance, sales, partner engagement, etc. Tracking these metrics can improve the partner program. It also helps you determine areas that need further investment to improve your partner's sales cycle.
Final Words
PRM Portal (Partner Relationship Management Portal) is a helpful investment for enhancing sales, maintaining clear communication with your partners, and more. The above advantages suggest that it is the best way to avoid hassle and miscommunication in your business.
Read More Article: Here