Essential Tips for Optimizing SEO Video Marketing Strategy
Videos are considered as one of the best sources to convey a message and engage with the audience. It helps in grabbing the audience's attention quickly and making things much easier. Many digital marketing professionals consider videos to make their search engine optimization strategies strong due to all these things.
When it comes to SEO and video optimization, everyone has to focus on some basic elements. These things can be useful in promoting videos and getting ranked quickly. In case you do not put your efforts in the right direction, your videos may not get ranked. In this blog, you can easily get complete information regarding all these things.
What Is Video SEO or Optimization?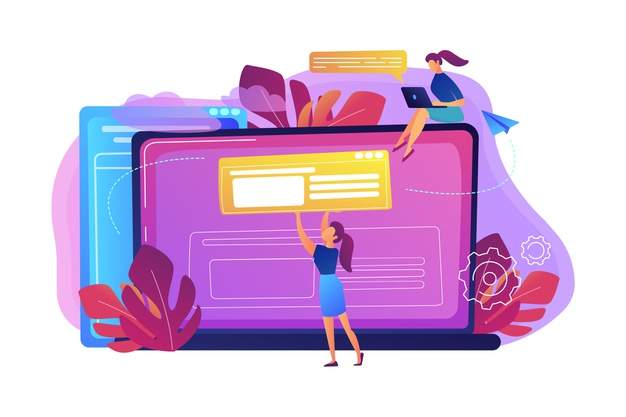 Everyone wants to get their websites ranked on the search engines and want to see the media files at top positions, such as – images and videos. With the help of video SEO and optimization, you can get your videos indexed and ranked by the search engines. After that, your videos start appearing on the search engine result pages. As a result, you can get more traffic and views on the videos.
Videos completely change the way of online marketing and its results. To get the best SEO results, you should try to create some creatives, impressive, eye-catching, appealing, and engaging videos.
Video Optimization Tips For SEO
Selection Of Video Hosting Platform
On the internet, you can find multiple video sharing and hosting platforms. When it comes to getting website traffic from videos, then selecting the right platform is highly important. The most important thing that you should keep in mind is you should never ignore YouTube. No matter what platforms you are choosing to share your content, but you should not avoid YouTube. It is the main platform that can help you in getting your video indexed and ranked.
Along with it, you cannot deny the fact that as a video platform, YouTube has the maximum number of users. After uploading a video on YouTube, you should try to share it on multiple platforms to drag the maximum possible traffic or viewers.
Video Transcription
Many individuals upload their video content only. Sometimes, it becomes difficult for users to understand the language or audio outputs. In these conditions, everyone seeks textual help in the form of transcription or subtitles.
The video transcription can help you sort out several problems and provide multiple benefits, such as – better user experience, more engagement, etc. Here, you can serve both types of users, people who love to watch videos and read the content.
As a result, the transcription helps build a good search engine optimization strategy and drive the best results. In the case of doubts or any confusion, you can consider the option of A/B testing.
Video Metadata
Video metadata mainly represents the details in the search results with your video, such as – title and description. In case you do not well-optimized video metadata details, search engine bots will create on their own. Sometimes, a search engine's automated titles and descriptions do not become that impressive by which you can impress the audience to view your video.
Here, you should try to provide metadata in advance by which you can display the right information and experience maximum benefits. While creating the metadata, you have to keep the following tips in mind.
The length of the meta description should not exceed the limit of 155 characters.
The length of the meta title should be a maximum of 55 characters.
Try to add keywords to metadata as per the users' queries.
It should be relevant to the content for quality and relevant traffic.
Metadata should be appealing to impress and encourage the users to access your content.
With all these things, you should try to add thumbnails as well.
Video Sitemap
When you add a video to a web page, search engine bots way to crawl it while overviewing your web page. To get the best results with maximum benefits, you should try to create a separate sitemap of the video and submit it in Google Search Console. It can be useful in making lots of things easier. In case you already have a sitemap, you should add its link to that particular XML file.
Video Title
Video Description
Play Page URL
Thumbnail
Raw Video File URL
Video Duration
Video Rating
Live Status
Video Category
Video Views
These are some major elements or details that you can feature in the video sitemap.
Keyword Research
If you are aware of the search engine optimization practices, you definitely understand the importance of keywords. Mainly the keywords selection is based on the users' queries and some other details. In the case of video optimization, the process of finding and finalizing keywords is not as simple as the web page content keywords.
You should not finalize the keywords only by focusing on the search volume, competition level, and difficulty. Before making a decision, you should try to do some online research as well. Try to use keywords as your search query on the search engines to figure out the result pages.
In case you get the video results on the search pages, you can consider them as the keywords for video optimization. If you find the results in web pages only, you should try to do more research and pick the keywords relevant for video optimization.
Thumbnail Image Or Video
Thumbnail is the specific element that is going to represent your video visually in the search results. You can set a short video of a few seconds or an image as the thumbnail. To get lots of viewers on the videos and the best results, you should try to add creative, unique, impressive, and engaging thumbnails.
Try to keep the thumbnails expressive by which the users can figure out what they can get in the video. It helps them in understanding that the video is relevant to their search query or not.
Web Page Relevancy
Adding a video to the web page can make things engaging and highly useful for the audience. Sometimes, people try to add engaging videos to grab the audience's attention with funny or irrelevant video content. You should not make such a mistake. If you are willing to add videos on the web pages, you have to add relevant videos only. In case your videos are irrelevant, the users may leave the page immediately, which leads to a negative impact on the audience and overall stats.
Careful With Video Selection
According to some studies, it clears that search engine bots crawl a single video from a webpage. It is the biggest reason that's why you have to be careful with the video selection. You should embed or add a video to the web page that you want to get ranked. In case you add multiple videos on a single web page, it becomes difficult to understand which one will be crawled by the search engine. It also makes the page less engaging.
Don't Post Same Video On All Pages
Some people think if they add the same video to multiple web pages, it becomes easier to get ranked quickly. But, in these conditions, you are increasing difficulties for yourself only. Having the same video content on all pages can lead to confusion for the search engine crawlers. As a result, unfortunately, you will start competing with your other web pages to get ranked.
Use Social Media Platforms
Using the best SEO techniques, practices and avoiding technical SEO mistakes cannot help you get lots of views or users on the video. Here, you can get assistance from social media platforms as well. You should try to share and promote your video content on social media networks. It can be useful in increasing traffic on both videos and websites.
Mobile Optimization
Here, most individuals may question how mobile optimization is related to videos. Video is a kind of media file that can run on all types of devices with the availability of proper media support files. The main aspect is related to the web page where you embed the video. In case your web page is not mobile optimized, it may create difficulties in presenting videos in front of the users. Along with it, the audience may face problems while accessing videos from the embedded links. You have to make sure your web pages are mobile-optimized and showcase results perfectly on all types of devices.
Final Words
These are some major tips by which you can easily understand how to optimize your video content and rank it on the search engine result pages. With all these things, you need to be careful with the selection of topics and other factors. Try to pick the trendy topics only to create videos. Here, it becomes crucial to analyze the competitor's activities and their content to understand what kind of strategy you should prepare to defeat all competitors. One more thing that you should not forget is the search engine optimization updates. There are several updates made by search engines in algorithms. You should keep all these things in mind.