Dominate The On-Demand Economy By Acquiring A Gojek Clone App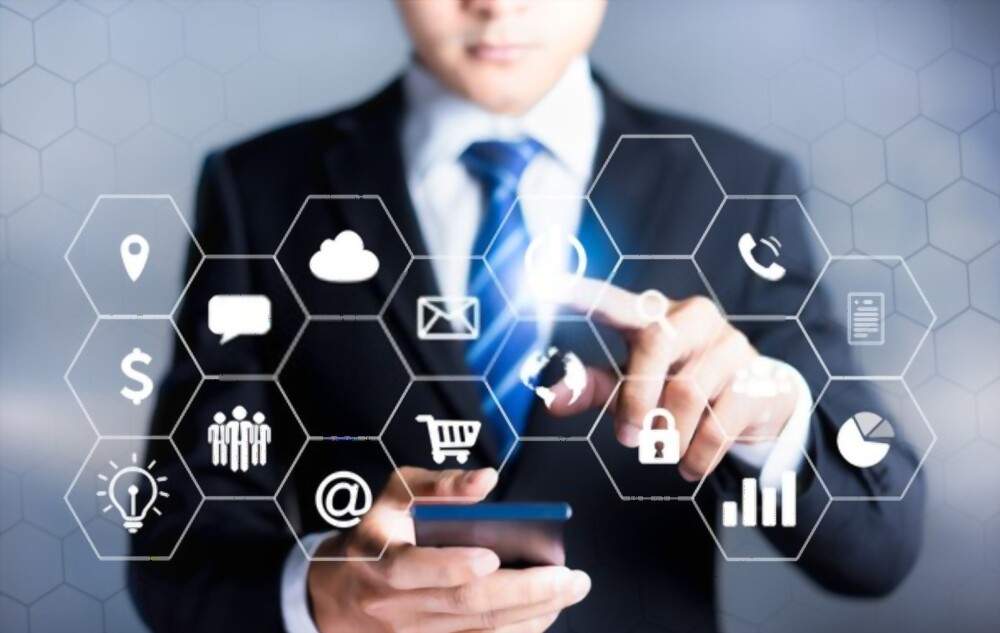 The Southeast Asian economy has witnessed the strong performance of Gojek, a popular multi-services platform. The Indonesian startup has also recently merged with Tokopedia, a well-known e-commerce platform for creating a new tech entity named GoTo. Further, these two companies will launch an Initial Public Offering (IPO) in the market with a valuation of $35 billion to $40 billion.
What are the various services offered by App like Gojek for customers?
GoBiz – It is a super app exclusively offered for merchants and small-scale traders. Business owners get access to informative sales reports, integration with the GoPay gateway, and also monitor the inflow and outflow of cash. Hence, they boost the operational efficiency and revenue of their business quickly.
Gojek Financial Services – An app like Gojek ensures efficient money management for millions of customers. It includes services like GoBills, GoGive charity/donation, GoInvestasi for trading in gold at low fees, GoPay online gateway, GoPulsa for recharge of mobile data and talk-time, and GoSure for insurance.
GoFitness – An on-demand multi service app like Gojek helps people stay fit. Users can keep their bodies in good condition through Barre exercise, Muay Thai, Pilates, Yoga, and Zumba. They can do workouts at home themselves instead of purchasing expensive gym memberships.
GoFood – Is there anything better than a stomach-filling meal? GoFood does exactly that by offering instant food delivery services across 74 Indonesian cities. A mind-boggling 550,000 restaurants offer tasty cuisines and dishes at affordable prices for customers.
GoMall and GoMart – Shoppers can order branded goods from the JD.id e-commerce platform. They can purchase a variety of automotive equipment, beauty care products, electronics, fashion accessories, gadgets, office supplies, sports goods, and toys. Order fulfilment executives employed by Gojek ensure timely delivery of the goods and merchandise to customers.
GoMart offers on-demand home delivery of products sourced from local stores and supermarkets. Shoppers can order any essential goods from shops located around 5 to 15 km from their homes.
GoMed – An on-demand multi service app like Gojek saves the precious lives of people. GoMed offers emergency delivery of medicines, supplements, and vitamins from nearby pharmacies.
Users can also utilize other services like booking appointments in clinics and hospitals, Covid-19 testing, pet consultation, and teleconsultation. The Gojek on-demand app safeguards all the medical data of patients through multi-layer security measures.
GoJek Entertainment and News – It comprises GoGames (to play trending video games online), GoNews (sharing articles and blogs from media websites), GoPlay (to watch films and TV series online), and GoTix (for purchasing tickets for events and movies).
GoRide – Users can book on-demand taxis and two-wheelers for travelling from one location to another. Licensed drivers ensure a safe journey for passengers. The cabbies earn income depending on the total kilometre travelled each day. Moreover, customers can process payments through cash or the GoPay online gateway.
GoSend – An on-demand multi services offers world-class moving and packing services for customers. Users can send packages and parcels from one place to another easily.
Customers benefit from insurance for their goods, real-time tracking of consignments, speedy delivery, and 24×7 services. GoSend Instant offers pick-up and delivery of goods within 1 or 2 hours. GoSend SameDay offers pick-up and delivery of products within 24 hours.
How Gojek is offering more incentives for its drivers?
Singaporean drivers registered on Gojek will pay less commission to the online platform from June 21, 2021, to 2022. The Gojek on-demand multi-service app has reduced the service fees significantly from 20% to 10%. Cabbies will get a flat payment of S$3 for a pick-up of 3 km or more.
Subsequently, drivers will receive an extra income of up to S$100 during peak working hours. This will help improve the financial situation of thousands of drivers enrolled on GoCar and GoTaxi.
How is Gojek planning for a sustainable future?
Gojek is aiming to convert all its cars and motorcycles into electric vehicles by 2030. It has labelled the ambitious plan as "Three Zeros". It refers to zero carbon emission, zero socio-economic barriers, and zero waste.
The Gojek on-demand multi-service app will launch pilot programs in Indonesia, Philippines, Singapore, Thailand, and Vietnam to encourage the adoption of e-vehicles.
Entrepreneurs looking to become a trendsetter in the on-demand economy can get a customized Gojek clone app made by a competent app development company. A white-labeled multi-service app solution like Gojek includes Android and iOS apps for customers, delivery executives, drivers, and other service providers. It also contains an advanced admin dashboard and a modern web panel.
Analyzing the lucrative business model of an on-demand Multi-Service App Like Gojek
Entrepreneurs mint money from different sources by owning the Gojek clone app. They earn booking fees from customers, cancellation charges, delivery fees, a commission from drivers and service providers for each booking, publishing of targeted advertisements, and transaction processing charges.
The major expenses are on disbursing commission to affiliates for each referral, implementing digital marketing campaigns, maintenance of the mobile apps and the operating site, offering cashback and rewards for customers, and paying salaries to delivery personnel and drivers.
What is the budget for creating the Gojek Clone App?
The total cost of establishing a Gojek like white-labeled multi-service app solution depends on various factors. The budget is determined by the choice of frameworks and technologies, the hourly rate paid to the developers, the level of customization, the time for front-end and back-end development, and the type of basic and premium features.
An app development company also offers post-deployment services. Entrepreneurs have to incur extra expenses on bug fixing, maintenance, software upgrades, and technical support.
Wrapping Up
Gojek is undoubtedly the ultimate leader of the digital economy in Southeast Asian countries. It will try to strengthen its market share through the merger deal with Tokopedia. The Gojek platform has dominated various industries like financial services, food delivery, grocery delivery, logistics, and transport for more than a decade.
Gojek is also revolutionizing the retail industry after purchasing a 4.76% stake worth $10.1 million in Matahari Putra Prima, which owns many department stores, hypermarkets, pharmacies, and supermarkets. It will use advanced technologies to modernize the functioning of brick and mortar stores.
Hence, progressive entrepreneurs can make a storm in the on-demand industry by getting hold of the Gojek clone app from a well-equipped app development company.