Digital Piano Or Just The Electronic Keyboard Which Is The Best?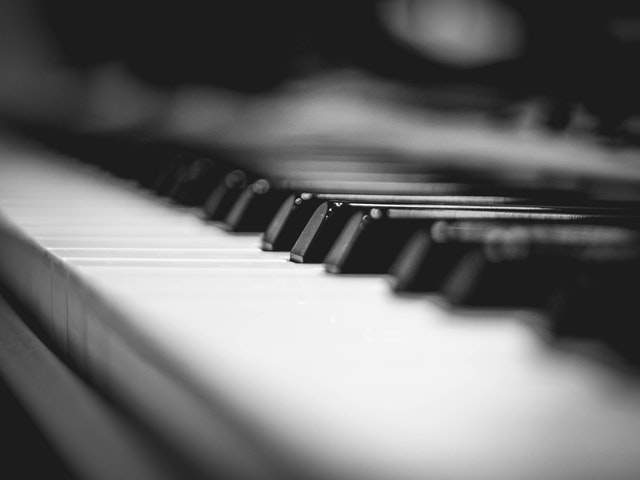 When it comes to learning to play the piano, the first thing that comes to mind is the classic acoustic piano: however, it is an instrument that has an authentic sound and a timeless charm, is not within everyone's reach: besides being very bulky, in fact, it can cost up to 100,000 dollars and requires continuous maintenance. Those who do not have the possibility of having an acoustic piano at home can therefore have two options: the digital piano or the keyboard. These are not perfectly equivalent products, and it is necessary to know them in order to be able to make a decision on which model is best for the intended use.
Differences between the musical keyboard and electronic Piano:
Before seeing in detail the differences between a digital piano and a keyboard, it is important to ask yourself a few questions that will allow you to choose the instrument that best suits your needs:
First of all, what is your budget?
What technology are you looking for?
Are you a beginner or have you been playing for a long time?
Are you planning to become a professional pianist?
To find the most suitable instrument, you need to know the differences between a piano and a keyboard. A digital piano tries to replicate an acoustic piano as faithfully as possible.
It can also imitate it in form, thus in effect a piece of furniture, or it can be more reminiscent of a keyboard, but in any case it will resemble a traditional piano as much as possible both in touch and sound.
The keyboards, on the other hand, are mainly used to give musicians the ability to carry their instrument around. They are therefore extremely light and easily transportable.
It is easy to carry them for example in the trunk of your car. For this reason, many traveling musicians prefer keyboards. The downside is that not all keyboards have all 88 keys of a piano, and they are still instruments that aren't meant to faithfully replicate the sound of an acoustic piano.
These are different instruments also in price: a digital piano can go from 500 to 5000 dollars, while a keyboard generally goes from 100 to 1000 dollars.
Another difference consists in the presence of the pedal, which is generally always present in digital pianos but must be purchased separately in the case of keyboards.
From a price point of view, a digital piano is the best value for money solution for those who want to learn like a pro while retaining as much sound and touch as an acoustic piano as possible.
If an acoustic piano doesn't fit your budget, a digital one is certainly your best bet. But a digital piano is still more expensive than a keyboard: the latter is therefore the best choice for parents who want to introduce their children to music, while avoiding spending a lot on something that their children may not like. However, it is a compromise, especially in some aspects that we will see later.
One of the aspects in which the difference between a keyboard and a digital piano is most evident is that of sound and keys: digital pianos are designed to resemble acoustic pianos, both in sound and in key pressure: the quality of the sound is in fact ensured by the fact that sounds from a concert grand piano recordings are used, thus ensuring the highest quality.
In addition to the piano sound, a digital piano can mimic other instruments as well, making it a rather versatile instrument. Keyboards also often offer this possibility, but the sound quality is not comparable to that of digital pianos.
Another difference lies in the feel:
The keys of acoustic pianos are often quite heavy and offer a certain resistance to pressure, resulting overall rather solid; this is something digital pianos try to emulate, offering a set of 88 keys crafted in a way that offers the same feel and pressure as an acoustic piano. Conversely, most keyboards only have 76 or 61 keys, which often don't have the same resistance as piano keys.
Another aspect in which pianos and keyboards differ is that of the pedals:
Most keyboards do not include pedals, although some models allow you to buy them separately as an accessory. High-quality digital pianos, on the other hand, almost always feature three-pedal systems that allow you to express your musical imagination to the fullest.
One aspect that digital keyboards and pianos have in common is instead that of technology: since in both cases they are electronic instruments, it is possible to find models that have the most varied features such as USB connectivity, the ability to record in real time or even to "translate" their recordings into score and so on.
Then there are other possibilities such as adding effects, adjustments and so on, and some models even come with a course to do on the computer, connecting it to the PC and keeping track of their progress. Most digital keyboards and pianos also have a headphone jack output, so you can practice at any time of day without disturbing your neighbors – one of the few cases where the digital piano is superior to the acoustic one, which despite being equipped with a mute is not able to play completely silently.
In conclusion:
there is no choice that is right for everyone: although digital pianos are generally of higher quality than keyboards.
In fact, they do not always adapt to everyone's needs. Those who are starting to approach the instrument for the first time, for example, may not want to commit to buying a digital piano, while those who need a light and portable instrument may still prefer a high-end keyboard, or may even have both tools, using one instead of the other according to your needs.