Plan Your Unique Destination Wedding In Jaipur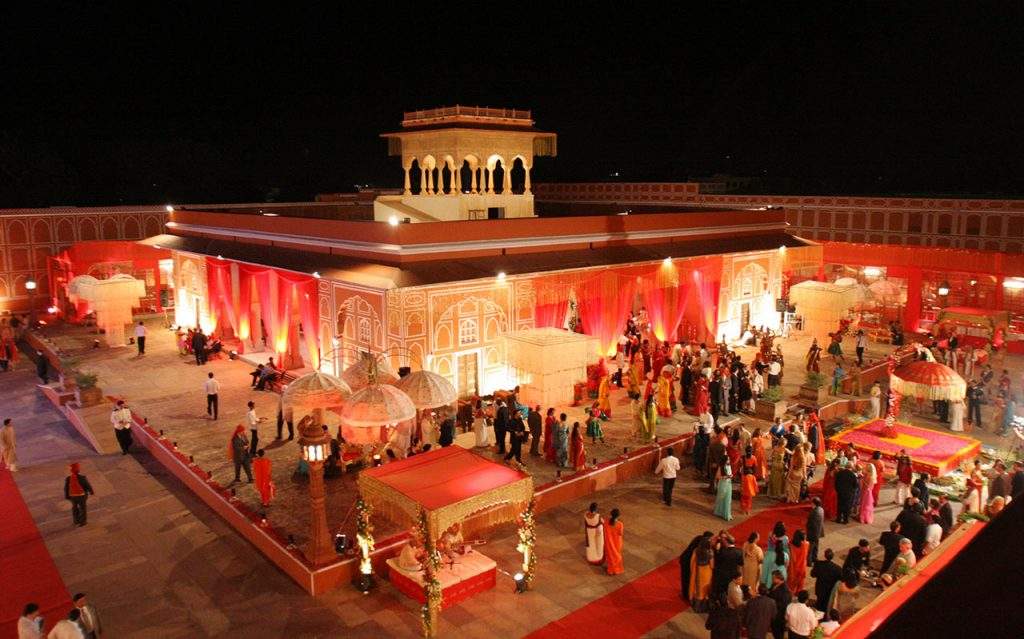 The wedding season is on and the excitement that comes with it is also at the peak. Here are some ideas to plan your unique destination wedding in Jaipur. Jaipur has so much to explore the forts, palaces traditional markets, and many more.  The bride and groom can do the shopping for their special day also. Jaipur has a huge collection of bridal dresses and pieces of jewelry. You will find the authentic Rajasthani touch in every single product. Jaipur has so many vibrant colors like red, pink, orange, and yellow. You will get everything in these vibrant colors. Now let's one to the main topic some ideas to plan your unique destination wedding in Jaipur.
If you're one of those getting married this season, this might be the question on your list. Ask our best wedding planners in Jaipur for a wonderful wedding.
Here are the lists of tips to go for interesting destination wedding in Jaipur.
Royal city known as pink city
The Royal city known as pink city also the capital city of the regal state of Rajasthan is among the favorite place for destinations wedding on the globe. From Bollywood to Hollywood celebrities have preferred Rajasthan as the location for their dream wedding.
Sitting in the heart of Rajasthan, Jaipur offers good options to be considered as your wedding destination. A wedding destination in Jaipur includes a mix of royal palaces, forts, hotels, banquet halls, etc, and provides an option for you to prefer as per your wedding budget.
Resorts for Destination Wedding in Jaipur
Resorts are one of the favorite wedding destinations in Jaipur, thanks to the comprehensive services they offer. If you are looking for resorts, the best Jaipur wedding venues, themed wedding destinations, relax.
Some top wedding destinations in Jaipur
We are going to list some of the best wedding destinations in Jaipur in this blog. So, sit back and read for an overview of these favorite and popular wedding destinations in Jaipur.
Resorts
Resorts are an exotic destination that offers relaxation and recreation in addition to accommodation, meals, and other basic amnesties. They are usually created near a natural and picturesque environment and as we all know Jaipur is blessed with some of the most beautiful nature views in India.
Jaipur resorts are preferred for wedding receptions because:
A resort offers its guests a variety of activities and leisure facilities such as a spa, gym, swimming pools, tours, etc.
Resorts have a huge area, which can effortlessly accommodate a good number of guests.
Banquet Halls Destination Wedding in Jaipur
In India, one of the most popular places to host a wedding is a banquet hall. It is one of the most preferred options because it comes with many advantages such as:
Decoration
A beautiful and pleasant view is what you really want to offer your guests. The banquet hall has staff and teams who can provide many themes and decorative ideas that can bring your event to life. Check these Wedding Bouquets here.
Economical Services
Banquet halls offer many services like caterers, event planners, photographers, etc. Rather than spending separately, one can easily get a good deal. This can save you so much of budget.
Easy and experienced catering services
Food is like the soul of a good party/function. The banquet hall has experienced teams of chefs capable of working under pressure and challenges. They can serve you a lot of great memories on your special day.
There are many banquet halls in Jaipur in some of the most beautiful places in India.
Hotels for Destination Wedding in Jaipur
A hotel is an establishment that provides guests, meals, and accommodations. In addition, hotels have their own large hall that can easily accommodate a large number of people. In addition, the hotels are established in popular and lively areas, easily accessible, and well connected to airports and railways.
There are some of India's most popular and beautiful hotels in Jaipur, which you can opt for your destination wedding in Jaipur.
Some of the benefits of hosting wedding receptions in this Jaipur wedding destination are:
Hotels have many rooms to accommodate a huge number of guests.
Hotels usually have large pubs and bars which make it easy to organize functions such as cocktails.
No hassle in terms of transportation and travel as the customer can stay at the hotel and attend the reception in the hotel lobby.