COVID-19 Changed Your Relationship? Here's How the Pandemic Changed the Context of Dating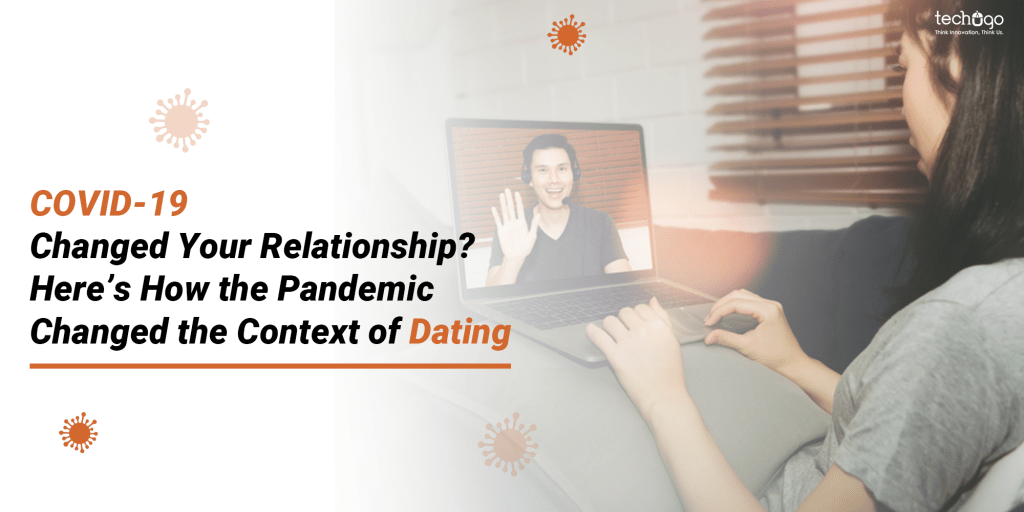 Are you dating someone?
Yes, you! Don't look here and there because this question is for you.
If not, you must be well familiar with the ways pandemic changed the meaning of dating and hookups.
'Maintaining social distance is important.' The statement broke our hearts when the government regulated these guidelines. Somewhere we knew that now there won't be Saturday nights anymore, no dinner dates, and all the other plans we otherwise had.
Though nobody could meet their dates in real, the audience started shifting to the online approach, i.e., dating applications. This shift from traditional dating to virtual dating helped dating apps gain tremendous popularity in 2020. As per officials of Tinder, the platform saw an uprise in matching by 42%.
Isn't that awesome?
Undoubtedly, dating apps are built for people to connect online and then fix a meeting to take things further. But how do you think such platforms might have managed to work during the pandemic period?
This is exactly what we'll be answering you today! Are you intrigued as well? If that's a yes, stay tuned and continue reading!
Dating Apps Response to the Pandemic
Dating apps ensured to match up with the ways people date during the pandemic. Therefore, here are the top three ways it responded to the pandemic.
1. Health-Related Notifications
One of the top-notch strategies adopted by dating apps was to send out regular notifications about health and encouraging users to not meet in person. Not only this, but the users were repeatedly advised to stay home, wash hands, and engage with the partner online.
For instance, Tinder showed public service advertisements on the swipe screen.
2. Promoted Self-Care
Dating apps also addressed feelings of isolation. These apps also regulated posts about self-care on their social media platforms and reflected the messages of support.
3. Encouraged Virtual Dating as the New Normal
Many online dating apps included new features that supported virtual dating, like video calling. Other apps recommended users to connect via video services like Zoom.
The blog or social media posts consisted of ideas to make virtual dating more fun. In short, these apps built strategies to convince their users that virtual dating has its own advantages.
Video Calls: The New Dating Protocol
As mentioned above, while looking for ways to make people feel connected despite the ongoing pandemic, many platforms integrated the video calling feature.
For instance, you've just started talking to someone, and while making an effort to get to know them better, you don't want to go on an actual date because it's too soon. What would you do? Yes, you're thinking it just right!
The intimacy of video calls will be a leap for you two!
Cost of Dating App Development
There has been a lot of emphasis given to dating apps lately, which has benefitted businesses in a great way. Thus, if dating app development is your next plan to monetize via the same, it is worth giving a shot!
There's no universal figure as to how much will dating app development cost. However, it can be estimated considering certain factors.
To answer the same, some of these factors are as mentioned below:
Choice of platform
Tech stack
Number of features integrated
Complexity of the project
UI/UX design factors
Developer's cost
AND MORE!
The Future of Dating via Dating Applications
As per research, dating apps are working tremendously during the pandemic, and the platforms have experienced an upsurge. While its excellent news, other platforms are gradually getting back to their traditional formula of making people meet in-person.
For instance, Tinder distributed hundreds of free mail-in COVID test kits, each kit consisting of two tests.
The term 'quarantine breakup' gained popularity a few months back, which can have two meanings for the daters. First, a new relationship that couldn't build a strong foundation due to not meeting and fizzled out, and second, an old relationship that has worn thin. However, these apps are trying their best to offer as many facilities as possible to maintain being the matchmaker between two hearts.
There has been a lot of emphasis given to dating apps lately, which has benefitted businesses in a great way. Thus, if dating app development is your next plan to monetize via the same, it is worth giving a shot!
Do you want to be the matchmaker? Connect with the professionals today!
Happy reading!