Top 6 Factors to Consider To Buy The Right Mixer Grinder
In the olden days, we used to spend a lot of time and energy while making a dish. But these days, cooking has become much more fun just because of advanced kitchen appliances. These appliances make it possible to prepare any dishes in a matter of seconds. 
When it comes to making dishes, you need to mix or grind the ingredients frequently while preparing for cooking. But it might take a lot of time and energy to mix or grind the ingredients manually. Isn't it??
A mixer grinder is one of the most important kitchen appliances which makes our cooking process faster by grinding, blending, mixing or preparing puree in a very short time. We don't even need to invest more energy while using it. So you need to increase your productivity while working in a kitchen by switching to the best mixer grinder.
But, the problem arises when it comes to buying the best mixer grinder for your kitchen. As there are various varieties to choose from, how do you know which mixer grinder would be the best choice for you? Most people often get confused about what features should one look for in a mixer grinder while buying it??
What To Consider While Buying A Mixer Grinder?
Well! We have listed some important features of a mixer grinder to consider while choosing it. These features are as follows:-
1. Wattage / Motor Power
The wattage of a mixer grinder is one of the primary factors of a mixer grinder. It helps to determine the efficiency of its motor. The higher the wattage the better it will grind or blend the tough ingredients. Generally, a motor of a minimum of 750 watts is preferable for domestic use. Hence look closely at this feature while choosing a mixer grinder for your kitchen.
2. Jars
The mixer grinder comes with more than one jar because a single jar is not enough for your varying requirements. So look for a minimum of 3-4 customized sized jars, made up of stainless steel, to fulfil your different needs. Make sure that these jars are leak-proof and contain sharp blades. These super sharp blades would provide you with a better grinding experience of dry and wet ingredients. It will provide you with a finely ground mixture of ingredients.
3. Performance
You should choose a mixer grinder with finer grinding technology and other additional features like overheat protection, re-settable overload protector(motor-safety feature), less noise, etc. 
So in order to get a better experience, It is very important to look at the performance of
Mixer grinders and then choosing the right one.
4. Design
Design is also one of the important features to look for in a mixer grinder. You should choose a mixer grinder that sets well with other interiors of your kitchen. The size of the mixer grinder should be perfect so that they occupy minimum space in your kitchen.
Make sure that the mixer grinder you choose has a sturdy lid-lock that will prevent the puree or other food items, kept inside the jar, from spilling out. So choose a pleasant design and make your kitchen more attractive.
5. Price
Price also makes an important role to choose a mixer grinder as per your requirement. It is obvious that the higher the price, the more the functionality or features will be. But you need to choose the best mixer grinder according to your budget.
First look at your requirements then choose a mixer grinder with all the important features which you want. In case your budget is tight then you can compromise with the features that don't even matter like color, design, or model. In this way, you would be able to buy a budget-friendly mixer grinder.
6. Warranty
Buying an appliance is not the last step, you also need to take care of the after-sale services and warranty period provided after buying a mixer grinder. You should choose a trustworthy brand and look for at least 3-4 years of the warranty period.
Note that the warranty does not include short circuits, breaking issues, wrong usage, and normal wear and tears. You can also look for an additional warranty on motors and their other parts. Because the longer the warranty of a mixer grinder, the greater the qualities will be.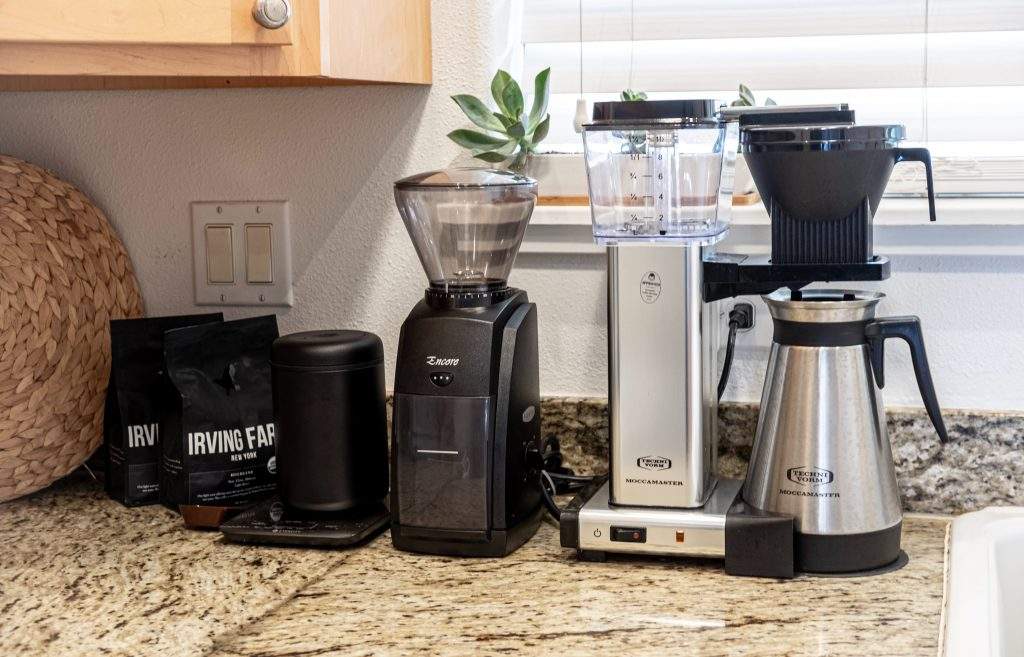 Conclusion
Now you are aware of all the important features of a mixer grinder. First look at your requirements and then bring a mixer grinder having advanced features and eye-catchy design to your home. It will surely make your cooking process much easier and give you a hassle-free experience.