7 Tips for Building an On-Demand Delivery App
The on-demand delivery apps are creating hurdles and disruptions for different businesses one after one. The on-demand delivery app you will find now with every business
The on-demand delivery apps are creating hurdles and disruptions for different businesses one after one. The on-demand delivery app you will find now with every business. It all started with the Uber idea. But now, it covers almost all the sectors from households to the healthcare sector. You can order anytime from anywhere.
There is a reason behind the rapid boost in on-demand applications because almost every business wants to build their business app. But that depends on business type and what product or services you offer to your customers before going into the details of app development. Let's have a glance over all kinds of on-demand apps that are driving the market. As these on-demand apps entirely change the traditional way of dealing that was from centuries.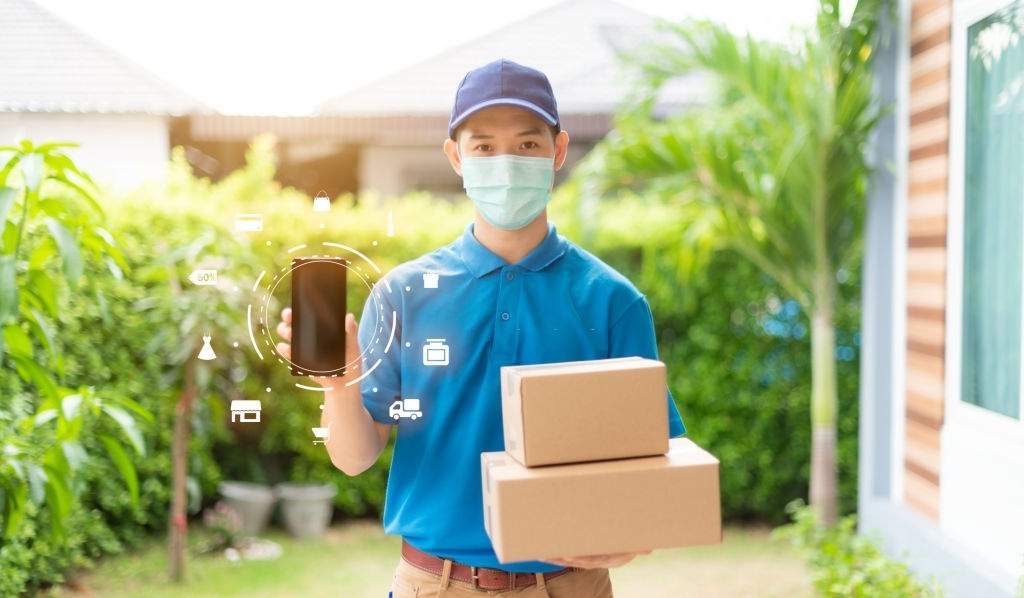 Different Types of On-Demand Apps
Individual to Individual (Person to Person):
In these types of on-demand applications, an individual requests a service or product from another person. Who is using the same platform provided by the company in the form of an app?
Such On-demand apps include Uber, Airbnb, and Epic Delivery.
Enterprise to Individual:
In such a case, the enterprise or business develops their on-demand applications to serve their customers in a better way. And directly offer their product and services to the final customers. An individual can download the application now if he or she wants to use the services of that company.
Like Pizza Hut is delivering and serving their customers. Those who download the application and order. Even such business has partnered with a third party to offer their products and services.
Firm to Firm:
To run its company efficiently, an organization depends on various smaller businesses or firms and SMBs. They may be vendors, service providers, or a maintenance firm, for example. Enterprise-to-enterprise applications hold firms in the same place.
Which Sectors to Select?
Delivery of Food & Beverages:
No doubt, food, and beverages are the most popular on-demand applications. Every new business start-up wants to go into this particular sector. The on-demand food apps allow us to order our favorite food at our doorstep in just a few taps.
You can also be a part of his emerging on-demand food delivery sector as food is something that stays for a long time and never goes out of fashion. With a new and innovative idea, you can be the next competitor of Food Panda or Zomato.
Transport & Logistics:
After food, the other most popular sector to target in the on-demand app is transport and logistics. Such as the most renowned and big companies like Uber and Lyft. It is the most competitive segment for you to work on. But remember, it also allows new players to try their luck.
Even though Uber is the global leader, numerous apps offer lower-cost services in various countries. That clear indication that new players or beginners can take advantage of the vast potential in this industry. And beat such big companies to get the competitive edge by exploiting the market in a different term like price, services, and more.
Home-Based Service Delivery:
There are some on-demand applications. That allows you to hire a professional that do your entire household tasks like fixing TV and other tasks. What you need to do is just download the app. And hire a dedicated person as per your task. There is no such competition as the other two. You can easily target your market in this sector.
How to Build an On-Demand Delivery Application?
1. Recognize the Purpose & Intended Audience:
Before you get into the complex and challenging technical details, make sure that your concept meets the needs of your current and future customers with an on-demand application development strategy. For this, find the right audience and their preferences and dislikes, conduct an online survey, study the rivals, use social media.
It's better to write down all the offerings you are going to add to your application. Suppose you don't have any idea about the basic features. You can get a hint from the already uploaded applications on Google Play Store or App Store. That will help you to understand the design in a better way.
2. Make A Checklist of Implementation Flow:
Once you complete all the above mention steps. Then you will find it easy to make a checklist. And provide that list to your On-Demand Delivery software development team. So, they work accordingly. This entire process includes. 
Catalog, firm information, products, facilities, and accessibility.
From the user's perspective, an order confirmation is needed.
The features list you need.
Information about the integration.
Costs, third-party vendors, and more.
Timeline/deadline for development.
3. Make Business Checklist:
Several sectors shift towards the on-demand delivery app from food to logistics, gifts to flowers, and more. So, before moving to an online business, you have to mention your targeted niche or area of operating. For that, you have to work on these key performance indicators and look for the best fit for your app.
Customer service
Discounts
Sellers and logistics
Hours of operation
Delivery costs
Merchant details
Lawful authorities
Safety features
First, you're ready, to begin with, the technical responsibilities once you've gathered all the related information material.
4. Visual and Technical Frameworks and Designs:
Solicit a wireframe from your designers and developers so that they can produce flawless UI/UX templates for your mobile application. Before moving forward with app development, talk about your ideas and provide input on the overall design process.
If you're not a techie, trust your developers and stay up to date with multiple platforms and languages used in the entire process.
5. Minimum Viable Product Creation:
The MVP is a prototype. It is ready to use. The prototype has some essential features of the particular mobile application—the main reason behind it to get the customer. And evaluate the performance and success of the on-demand delivery app.
6. Development and Integration:
This step is very crucial as this step indicates developing the actual application. Now you are ready to launch your application in the market. When building the application, your Androids and iOS app developer use the agile development procedure for multiple functions. And also, evaluate and ensure that every feature or process works appropriately and integrated.
7. New and Advanced Technology:
Your app's overall performance depends on the technology you use, as technology plays an essential role in your app. It determines the ability of your application and the capability to bear the increasing user number.
An application that is built with inferior technology tends to break down and lack most of the time. But if the application is developed with new and modern tech, you won't face that issue. So, it better to go for the most advanced technology.
Final Notes
The most important thing is to find the most well-known and suitable app development company for your app. Several renowned firms are in a market like Cubix and many more. You have to locate a company that has expertise and experience. And they offer you the desired results as you require. For getting the market edge, you have to go for your business application.