Benefits of Using A Restaurant Feedback Software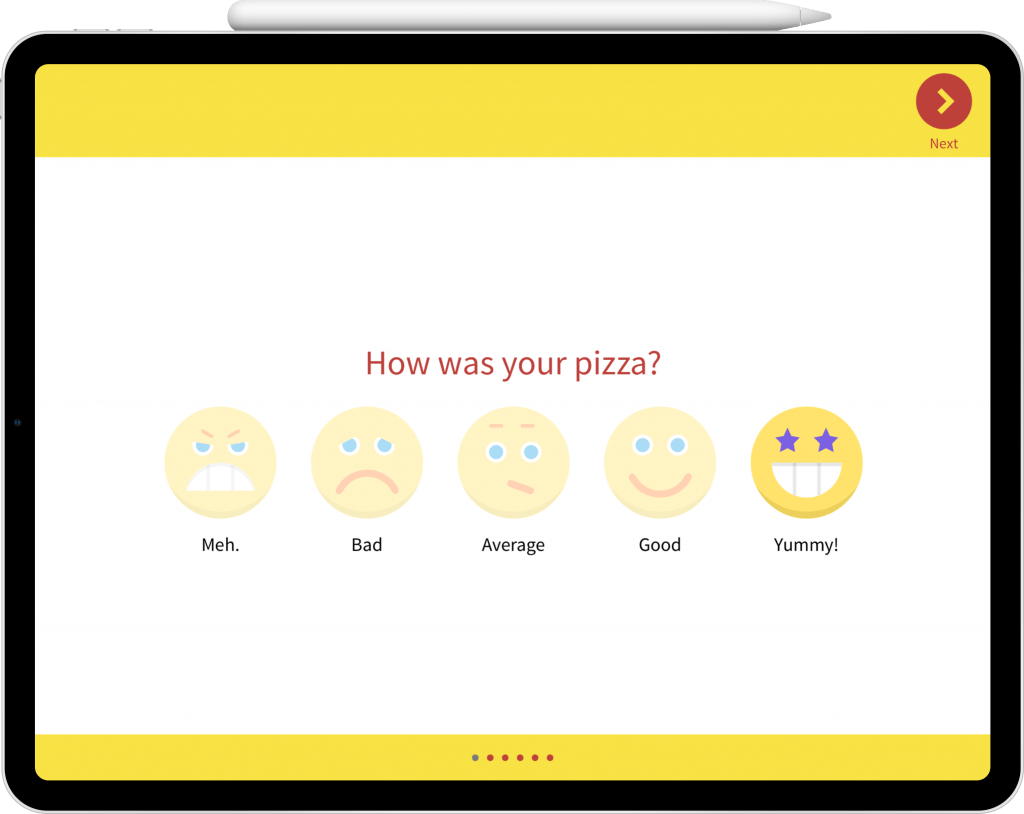 Customers are the cornerstone of every successful restaurant business. The reputation of a restaurant business is in the hands of its consumers. If they don't get what and when they want, they start searching for other options. Have you ever thought about why food lovers revisit a restaurant? Is it because of the excellent food quality? Great ambiance? Incredible Customer Experience? There are numerous factors that are responsible for the business growth. The most important ones are Customer Satisfaction and Customer Experience. Restaurants need to pay attention to what the customers think about their services, food, and ambiance that can help you fulfill their requirements and make them happy.
What is Restaurant Feedback Software?
A software that helps restaurateurs to capture real-time customer feedback with the help of Restaurant Survey at numerous touchpoints and measure the level of customer satisfaction can be termed as Restaurant Feedback Software.
6 Reasons Why Restaurants should collect Feedback from Customers:
With each passing day, restaurateurs are finding numerous ways to improve the performance of their business. They constantly monitor numerous aspects, design, and implement marketing strategies for the smooth working of the restaurant and strive for customer satisfaction. Now the question arises what is the best way to determine whether your consumers are happy or not is? It can be achieved by directly asking your consumers about their preferences and concerns.
Helps in Capturing Customer's Feedback
No one can deny the importance of Customer Feedback. It's one of the best methods to improve the overall services and food quality in the restaurant business. Consumers never share feedback about an experience that didn't meet the level of their expectations. Implementing a Restaurant Feedback Tool will help businesses capture consumer's insights. If you value their opinion, they will remain loyal to your business.
72% of diners place food quality over everything else when choosing a restaurant
2. Helps in Resolving Customer's Issues and Reducing Churn
Many times businesses take into consideration the positive feedback and tend to ignore the customer's issues captured via Restaurant Survey System. Reviews should be taken as an opportunity to listen to your consumer's concerns, resolve their issues, help your business improve customer service, and cultivate a long-term relationship with them.
61% of diners agree that server handheld tablets improve their guest experience.
3. Helps in Building Online Reputation
Everything is digitalized nowadays. If you want to catch your consumer's attention, then you'll have to be digitally present on social media platforms. Constant monitoring is needed to capture the feedback and maintain the credibility of the brand. There's no way out that you can get rid of negative online reviews. So, if your restaurant receives negative feedback, don't ignore them and instead reach out to your unhappy consumers. In case of a mistake, ensure to make an apology and offer an incentive.
When it comes to social media, restaurants are most likely to use Facebook (91%) and Instagram (78%).
4. Helps in Improving Quality of Food
There are numerous factors that constitute the success of a restaurant business. But what is that one thing that can make or break your business? It's the food quality, and you should not overlook it. You can have a great ambiance and a perfect marketing strategy, but if your food is not up to the mark, then it would a huge disappointment for your customers. The quality you offer will make you stand out in the competition. How to know what they like or dislike? A Restaurant Survey will help you gather their fondness for a particular dish, how to improvise menu items, and the food quality in a way that your guests will cherish.
72% of diners ranked high-quality food as the top factor that goes into choosing a restaurant to visit. Surprisingly, only 48% said the value was their number-one factor.
5. Helps in Tracking Staff Performance
Nobody would like it if their meals are served late. It's a universal fact that excellent customer service is important for every restaurant, and you might lose your loyal consumers for not doing so. It's the responsibility of the restaurant managers to train the staff members in a way that can keep your consumers satisfied. Ensure that each and every staff members undergo training of proper etiquette, dealing with tough situations, and are aware of the consumer's expectations. Their performance can be tracked and analyzed by using Restaurant Survey System after every interaction.
Instilling qualities like great patience level, empathy, and responding promptly to customer's queries in your staff can help you achieve high customer satisfaction levels.
6. Helps in Tracking Real-Time Alerts
It will help you capture real-time insights and alerts. In the case of negative feedback, an alert would be sent immediately to the management via Email and SMS. An effective and immediate action can be taken by the management to address the issues faced by the consumers even before they leave the premises.
95% of restaurateurs agree restaurant technology (especially online technology) improves their business In this digital age, technology has become a dominant factor for business growth in every sector, and restaurants are no exception. Restaurant Feedback Tool plays a significant role in streamlining processes and improving the overall performance. The software will help restaurateurs in understanding the loopholes and implementing proactive measures to improve customer experience.