Top 8 Benefits of Adding A Patio To Your House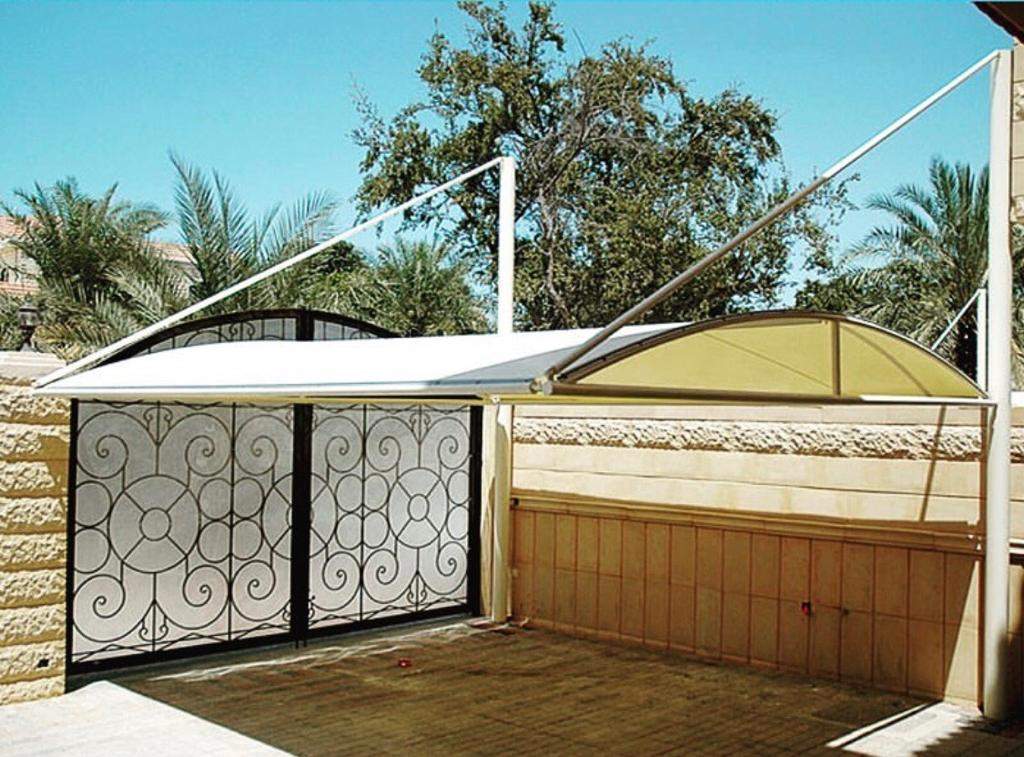 The patio has always remained to be one of the top-ranking features that home buyers look for. A beautifully designed patio can turn a jaded and unused space into a cheerful and lively living space. Nothing matches the beauty and functionality of a sunshade or a patio when it comes to covering your house. One such element that single-handedly boosts the curb appeal of the house and becomes an addition to your home space while also offering multiple ways to enjoy the outdoor area when the weather heats up.
If you still haven't been able to decide whether or not to add a patio, then we have gathered all the best possible reasons to convince you to buy it.
1.) It Decks up Your Backyard and Expands Your Gardening Space
There is a vast array of plants and flowers that aren't able to hold out against the direct sunlight. Hence you can consider nurturing those plants under the sun shade. By introducing a patio to your house, you can put all those plants within your house's vicinity and allow them to receive either no sun or partial sun. Only a patio can alter an unimpressive outdoor area into a lively space perfect for rewind.
2.) It Enlarges Your Living Space
The patio can help you to blend the comfort of both indoor space and outdoor space. By transforming an old deck into a patio, you can quickly DIY an escape. It lets you transform a sweltering porch into a peaceful haven. Having a patio can also let children enjoy a safe place and stay away from the toxic UV rays of the sun.
3.) It Builds an Ideal Spot for Relaxation and Rewind
A patio is a place where you can go back to after a long day at the office, sit down and enjoy a brewing cup of coffee with your loved ones. By adding all the things, you need to the awning shade bring in cosy vibes, like a hammock chair or a small wooden coffee table, you can succeed in turning the place enjoyable where you can lay back and either overthink with a sipper or complete your half-finished novel. Also, having a small gardening area in your house can make you feel at peace and allow you to leave all the stress and monotony behind when you are there.
4.) It Offers Entertainment for All Your Visitors
Entertainment is one of the primary benefits that householders reap from building a patio in their house. You can enjoy hosting BBQ parties almost any time of the year. Apart from protecting you from harsh weather, the expanded space offers you to let in a huge number of guests. Patio works wonders especially if you have swimming pools constructed outside. How about you watch your favorite series out on the patio while sipping in some beer? Entertainment is one of the best reasons for people to add a patio to their house.
5.) It Controls the Sunlight and Its Heat
You can take control of how many sun's rays your patio receives, by investing in a lattice patio. This will let you make way for a perfect climate condition for all the plants that you are nurturing on the patio. With an insulated patio cover, you can also take control of the UV rays or choose to eliminate them. This will let you stay cooler during the hot months and stay dry during the wet days of the more hit, hence offering a soothing outdoor experience.
6.) It Pulls in The Outdoor Vibes to Your Indoors
Weather is unpredictable and any day anytime you can encounter sudden hailstorms, thunderstorms which can play a spoilsport if you have planned a party in your backyard. But a patio will never let you sacrifice your leisure time by offering you shade. Be it rain, storm, or heat, you can always have a refreshing respite when you are under the shade. When you install a patio, it will protect you from heat strokes, exhaustion, and even sunburns.
7.) It Adds Value to Your Dwelling
Irrespective of locality and community, homes having awning shade demand a higher price than those lacking this feature. But before you plan on investing in a patio, remember not to install them at an incorrect place. An incorrectly installed patio might leave your house looking displaced. The patios must always be a standalone aspect whose door should be situated about 15-30 steps from your kitchen space.
8.) It Involves Low-Maintenance
Patios are largely favored for involving less maintenance. You wouldn't have to spare additional time in cleaning or maintaining the patio. This is because the materials that go into the making of sunshades are tough and are designed to withstand harsh weather conditions. More so, patios are also made with the finest products ever.
By investing in a sunshade for your house, you can benefit in multiple ways. Make the most of your outdoor space by lengthening your living space. A patio will let you stay in a beneficial position both individually and financially in the long run.